Via RBA sockpuppet Terry McCrann today:
Westpac's chief economist Bill Evans has joined NAB's Alan Oster in predicting a rate cut from the Reserve Bank at its next meeting Tuesday week. I beg to disagree.

There is no good reason for the RBA to make such an – essentially symbolic or 'tidying up' – cut; and even less so especially on this particular Tuesday, the day of Treasurer Josh Frydenberg's delayed budget.

Now, there is no 'rule' against the RBA making a rate change on a budget day – just as there is no 'rule' against the RBA changing and especially hiking rates in election campaigns.

Budget days and RBA meetings, though, usually don't coincide. Federal budgets are generally on the second Tuesday in May; RBA meetings are always on the first Tuesday of the month, including in May.

But interestingly and more than a tad bizarrely, they, meeting and budget, will not only be on the same day in two weeks but were on the same day as well last year also.

This year, it's because of the pandemic: it made no sense to do the budget in May in the middle of all the disastrous economic and health uncertainty. Frydenberg postponed it to October and for whatever reason chose the first Tuesday.
It is pointless to wait but pointless is what the Lunatic does best so perhaps it will. November if so.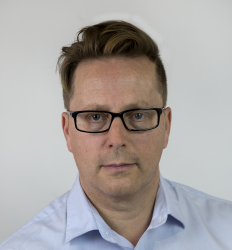 Latest posts by David Llewellyn-Smith
(see all)