Last month, Reserve Bank governor Philip Lowe told a parliamentary committee that increasing the superannuation guarantee (SG) to 12% could reduce wages, curtail consumption, and drive up unemployment:
''The evidence is that increases of this form do get offset by lower wage growth over time…

''If this increase goes ahead, I would expect wage growth to be even lower than it otherwise would be.

''There will be less current income and if there is less income, there may be less spending, and if there is less spending, there may be less jobs''…
On Friday, Productivity Commission (PC) chairman Michael Brennan gave a similar assessment:
The head of the Productivity Commission says lifting the rate of compulsory superannuation contributions will come at the ­expense of either slower pay rises or fewer people employed.

Declaring there is "no such thing as a free lunch", chairman Michael Brennan told the Senate COVID-19 committee that it was "logical" that raising the super guarantee rate would be an "increase in the net cost to ­business".

"Something has got to give," Mr Brennan said…

"Whether that is a slowing in what would otherwise be pay rises, or employing fewer people — it shows up somewhere ­because it's a net cost to the ­employer," Mr Brennan said…

"It could result in an increase in the overall labour cost; my point being simply it comes from somewhere."
As did the Australian Treasury late last year:
Though compulsory SG contributions are paid for by employers, wage settings generally takes into account all labour costs. As such, it is widely accepted that employees bear the cost of higher SG in the form of lower take home pay. This means there will be a trade-off between people's income during their working lives and their income during retirement.
These view are hardly controversial.
Employers are only concerned about their total wages bill, not the split between what an employee takes home and what they squirrel into a compulsory superannuation account.
Thus, any increase in the SG will first and foremost result in more money being diverted into superannuation accounts and lower wage growth. But some small portion of the cost could also be borne by employers, resulting in higher overall labour costs.
Lifting the SG by 2.5% would, therefore, mostly act like a flat income tax increase, draining household disposable income via lower wage growth. This, in turn, would cripple household consumption – the biggest driver of Australia's economic growth – at a time when it is already historically weak: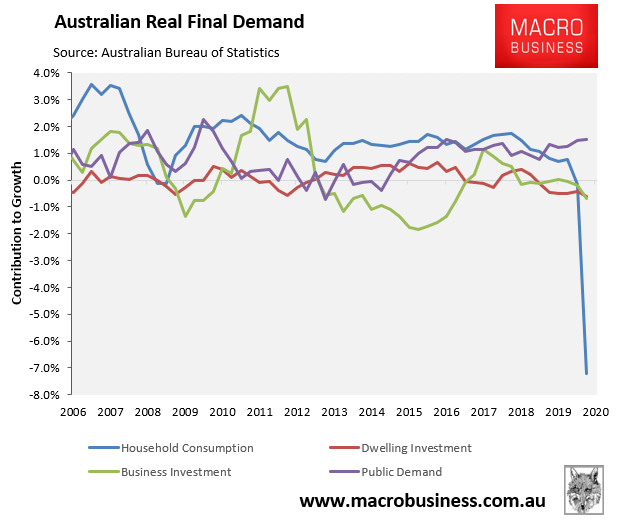 Governments spend billions in stimulus to put money in households' pockets during recessions. Lifting the SG would have the opposite effect and take money out of people's pockets. It is, in effect, counter-stimulus.
Moreover, to the extent that lifting the SG also raises labour costs for business, it will stifle jobs growth.
Either way, lifting the SG would be counterproductive to Australia's economic recovery, akin to raising taxes.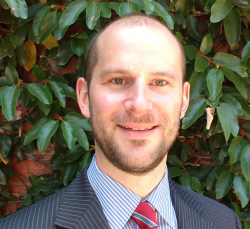 Latest posts by Unconventional Economist
(see all)