The Dinkum Index from Fitch:

Fake, of course. Arrears are all piled into forbearance loans. Via Banking Day:
APRA has made further regulatory adjustments to the capital treatment of loans to customers affected by COVID-19.

These include provisions covering loans subject to more than one restructure and the extension of concessional capital treatment to loans to "other legal entities". It has also changed its reporting requirements, making them less onerous for small ADIs.

The regulator has released its response to submissions from authorised deposit-taking institutions on the formalisation of its proposed temporary adjustments to the prudential standard covering credit quality (APS 220).

APRA first wrote to ADIs in March, saying lenders that offered borrowers impacted by COVID-19 an option to defer payments for a period of up to six months need not treat the repayment deferral period as a period of arrears for capital adequacy and regulatory reporting purposes.

In July it wrote to ADIs again, saying the regulatory adjustments would be extended until March next year. It also said that where an ADI restructures an affected borrower's facilities before 31 March next year with a view to putting the borrower on a sustainable financial footing, the loan may continue to be regarded as a performing loan for capital and regulatory reporting purposes.

In its latest communication, it has removed a requirement that loans may only be restructured once, saying "in extreme circumstances, such as in the event of further lockdowns or further restrictions on activity, additional restructuring may be appropriate".

It has also clarified the rule on counting arrears. An ADI may reset the arrears count to zero where it modifies the loan to adjust for the deferral period and any existing arrears.

"Specifically, where an ADI extends the maturity or increases repayments over the remaining loan term to adjust for prior missed repayments, arrears can be reset to zero," it said.

APRA has extended concessional capital treatment beyond loans to retail and small business customers to also cover "other legal entities", such as trusts, with less than A$10 million of outstanding debt.

To relieve the pressure on small ADIs it has increased the reporting threshold from $10 million in total loans subject to repayment deferral to $20 million.

APRA said it would stick to its 31 March 2021 deadline for returning the prudential framework to normal, saying "it is important that ADIs are proactive in transitioning borrowers through this period of disruption and there is a timely and orderly return to the normal functioning of the framework."
We haven't seen a good dose of Australian regulatory Invisopower! since the GFC. It's one of those terrific mechanisms they use when the moment the bubble begins to shudder a cloak of invisibility is thrown over every rule in sight.
In the common tongue it is called "moral hazard" as the banks are now operating as virtual rule-free arms of the state.
"Moral" what?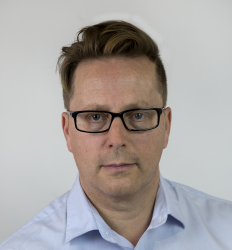 Latest posts by David Llewellyn-Smith
(see all)