The situation has gone from bad to diabolical for Australia's new car dealerships, with the Federal Chamber of Automotive Industries (FCAI) reporting the 29th consecutive decline in new car sales in August: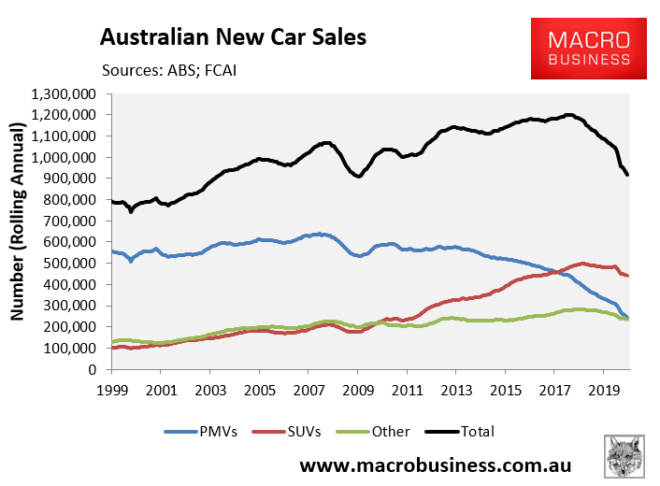 As shown above, new car sales have collapsed to around Global Financial Crisis levels, despite the Australian population being 4 million people larger today than it was then.
Indeed, new car sales 29% year-on-year in August, with annual sales also tracking 24% lower than their March 2018 peak.
Yesterday's international trade data also revealed that new car demand has collapsed, with imports down 33% year-on-year in July and annual imports down 21% from their April 2018 peak: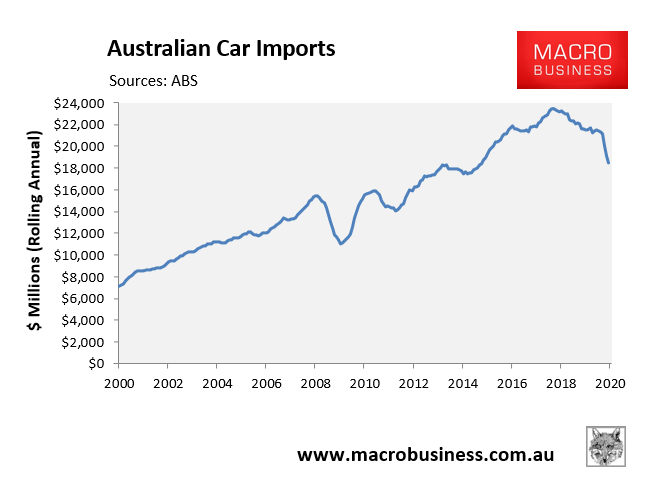 Not surprisingly, a whiff of panic has gripped the FCAI:
Tony Weber, chief executive of the FCAI, said that while the overall industry was showing some response to stimulus packages, the story for Victoria was less than promising…

"We've seen 29 consecutive months of diminishing sales in this industry, and there's no doubt our members are feeling the pinch. The move to commence the reopening of industry and markets, especially in Victoria, needs to start as soon as possible."
The chief executive of Australia's largest car dealership group, Eagers Automotive's Martin Ward, noted similar:
"We will burn cash every 30 days in the Victorian market," Mr Ward said. "Lockdowns are devastating.

"I'm just very, very grateful that we are able to trade in the rest of the country"…

While trading in states outside of Victoria had started to improve in July and August, Mr Ward said it was still soft. "It is not above last year," he added.
There's no way to sugar coat this data, which is disastrous.
The economics of car dealerships is also not exactly robust, with many relying on high turnover and margins of less than 1%.
Expect massive consolidation as many dealerships go to the wall.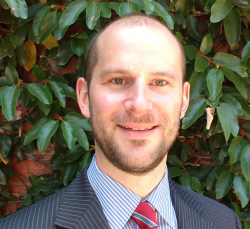 Latest posts by Leith van Onselen
(see all)