Statistics New Zealand released its Q2 national accounts, with GDP plunging an unprecedented 12.2%:
Gross domestic product (GDP) fell by 12.2 percent in the June 2020 quarter, the largest quarterly fall recorded since the current series began in 1987, as the COVID-19 restrictions in place through the quarter impacted economic activity, Stats NZ said today.

"The 12.2 percent fall in quarterly GDP is by far the largest on record in New Zealand," national accounts senior manager Paul Pascoe said.

Measures to contain COVID-19 have led to historically large falls in GDP in many parts of the world, with countries' results reflecting the nature and timing of their responses, and the structure of their economies. For example, New Zealand's result compares to falls of 7.0 percent in Australia, 11.5 percent in Canada, 7.9 percent in Japan, 20.4 percent in the United Kingdom, and 9.1 percent in the United States.

New Zealand started the June 2020 quarter in alert level 4 lockdown, with strict restrictions on the activities of both households and businesses. On 8 June 2020 New Zealand reached alert level 1, which saw the removal of physical distancing requirements…

Annually, GDP fell by 2.0 percent. This is the first annual decline since the March 2010 quarter.

GDP per capita fell by 12.6 percent in the June 2020 quarter.
According to ANZ:
ANZ senior economist Miles Workman said the September quarter is going to bring a very sharp (albeit partial) rebound, freeing the economy of its recessionary label, "but definitely not marking anything near a 'recovery' from this crisis".

"Indeed, we expect it will take about as long for activity to return to pre-crisis levels as it did following the Global Finance Crisis (9 quarters, see graph below).

"However, given the scale of the lockdown-induced decline and the persistent impacts of this crisis, we expect the cumulative loss in activity will be around 3-4 times larger," Workman said.

"So while Q3 will bring a sharp recovery in quarterly growth, we shouldn't lose sight of the challenges that lie ahead. Policy makers certainly won't.

"It's the medium-term outlook that really matters for policy settings, and the lockdown-induced contraction in Q2 is only the first round of this economic shock. We're yet to really feel the full impact of the closed border and the sharp (and very synchronised) global contraction. Not to mention the fact that the economy is yet to be weaned off an unprecedented amount of temporary support (such as the wage subsidy and mortgage relief). Fiscal and monetary policy still has its work cut out."
That's a bitter pill to swallow in the lead up to next month's election.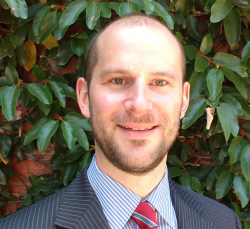 Latest posts by Unconventional Economist
(see all)