Via The Australian this looks promising:
The Morrison government will consider a $25bn private sector-led energy infrastructure plan that could underwrite more than one million jobs, reduce energy costs and boost wages — while also fuelling economic growth by up to 2 per cent.

The proposal, which has been submitted to the government, includes major new private sector investment in upgrading energy infrastructure, new electricity transmission, hydro and electrification of industry to preserve ­energy-intensive manufacturing.

Former Treasury economist Chris Murphy has independently modelled the plan, based on 15 major projects identified by the private sector consortium, Below Zero Emissions, which includes chair of Citadel Group Kevin McCann — a former Origin Energy and Macquarie Bank chair — Atlassian CEO Mike Cannon-Brookes and First State Super CEO Deanne Stewart.

"The modelling of the national economic impacts of this plan shows that it contributes to a stronger economic recovery from the COVID-19 recession," Mr Murphy told The Australian.

"It does this by adding an average of $25bn to private investment over the next three years as planned projects are developed.

"The demand stimulus from this development work means that next financial year (2021-22) there are an estimated 124,000 more jobs with the plan than without the plan.

"In the medium to long term, the additional investment in low-carbon technologies in areas such as housing, electricity generation and transmission and manufacturing contributes to higher productivity," Mr Murphy added.
I'm not sure how $25bn creates one million jobs. Perhaps $200bn would. But I have not seen the modelling so can't say.
What we can say is that this exactly what the Government ought to be doing – big nation-building infrastructure to lift productivity and make Australia leaner and greener – instead of yesterday's gas pork abortion which now jeopardises the private plan.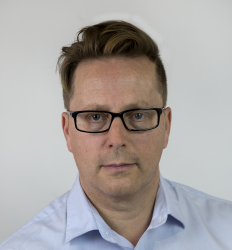 Latest posts by David Llewellyn-Smith
(see all)