More than half of experts and economists surveyed by Finder believe that Australia's banks will lift variable mortgage rates next year out of cycle with the Reserve Bank of Australia (RBA):
When asked when Aussies could expect banks to make the move, half of the respondents said banks were likely to announce out-of-cycle rate hikes during the first half of 2021.

"Banking profits have nosedived off the back of billions of dollars worth of loan deferrals, a shrinking pool of first-time buyers, low-interest rates and minimal credit growth," said Finder insights manager Graham Cooke.

"This may send banks scrambling to recoup lost funds by pushing up home loan rates to absorb some of these costs, which will come at a detriment to mortgage customers."
A quick look at the data suggests that the banks could instead lift fixed mortgage rates out of cycle: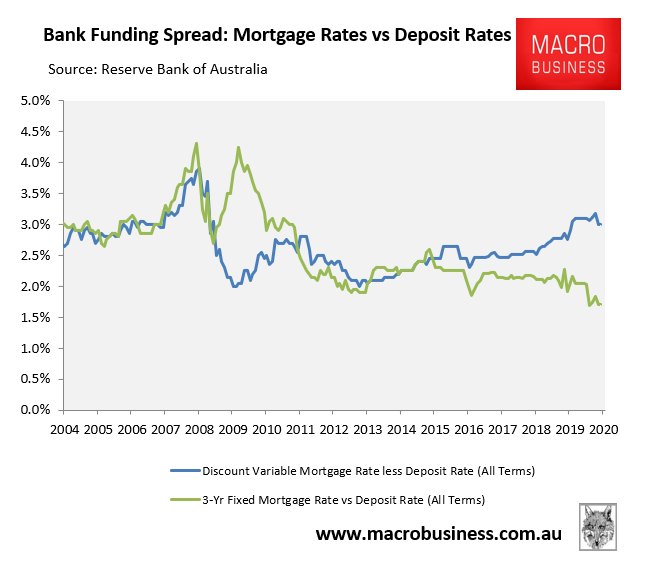 As shown above, the spread between average discount variable mortgage rates and deposit rates was 3.0% in July, which was whisker below the long-term average spread of 3.1%.
By contrast, the spread between average 3-year fixed mortgage rates and deposit rates was a record low 1.7% in July, which is well below the long-term average of 2.7%.
Regardless, pressures on the banks' net interest margins, particularly as mortgage arrears rise after repayment holidays end, are likely to place upward pressure up mortgage rates (other things equal) as banks attempt to claw back profitability.
If such a scenario does eventuate, it will add another headwind to an already ominous storm facing Australia's property market in 2021 as repayment holidays and emergency income support ends.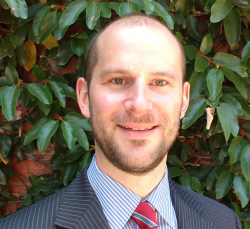 Latest posts by Unconventional Economist
(see all)