Evans & Partners' Matthew Wilson is particularly critical of allowing banks to treat frozen loans as performing until 31 March 2021. Wilson claims the decision to "amend, extend and pretend" is not just delaying the inevitable but also making the eventual hangover worse. He also believes repayment holidays have contributed the phenomenon of "ghosting", whereby 20% of customers with deferred loans won't respond to phone calls from their lender:
Mr Wilson says the decision to put loans into the deep freeze without qualification breaks a fundamental rule of banking, severing the all-important connection between the borrower and the lender.

"Borrowers have lost their repayment rhythm and credit departments have lost the important repayment signal. We believe that deferral schemes may end up being material policy error," Mr Wilson said.
The CEO of the Australian Bankers Association, Anna Bligh, recently announced that banks would commence "the largest ever customer contact process in the industry's history" as they attempt to contact around 400,000 customers that have deferred repayments on about $167 billion worth of mortgages.
The fact that around one-in-five of these borrowers – around 80,000 – are now 'ghosting' their banks is a worrying sign and suggests many borrowers are teetering on the financial brink and may be forced to sell.
When viewed alongside the mass withdrawal of emergency income support by early 2021 and the collapse in immigration, I am struggling to see how Australian property values will rebound materially in next year.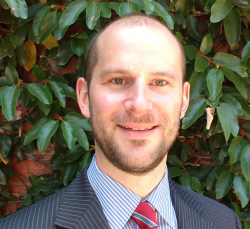 Latest posts by Unconventional Economist
(see all)