So says Domain:
Australia could build its way out of the deepest recession since the 1930s through a $220 billion pipeline of infrastructure projects that would transform the nation, deliver jobs and sharply increase the nation's long-term productivity.

The projects, on top of the government's existing $100 billion infrastructure plan over 10 years, could be a key consideration for Treasurer Josh Frydenberg in the October 6 federal budget as economists call for a bigger stimulus to rebuild the economy.

While the government has committed up to $10 billion in recent months to projects across the nation, much of this work has come from existing projects in last year's budget.

The Global Infrastructure Hub, an Australian initiative at the G20 summit in Brisbane in 2014, estimates Australia faces a $217 billion infrastructure shortfall by 2040. By its estimates, Australian governments have already committed enough to road and water networks and the biggest problems concern railways and ports.

Hub chief executive officer Marie Lam-Frendo said low interest rates and the depth of the recession meant there was now an opportunity for all nations, including Australia, to do far more to position their key infrastructure systems for the future.

"I think we have a short-term window to get this through," she said.

Economists, analysts and even the Reserve Bank believe much more will be needed given the depth of the recession.

…Liberal MP John Alexander said the pandemic intensified the case for high-speed rail projects to allow faster travel out of the big cities and encourage the growth of regional cities.

"The position that high-speed rail can't pay for itself has been totally refuted," Mr Alexander said.
No it hasn't. The problem is the existing commenter network cannot handle the trains so they are only very fast until they reach outer metropolitan lines then stall, defeating their purpose unless you dig very, every expensive tunnels.
That said, I'm all for the plan for huge new infrastructure projects. And perhaps loss-making VFTs radiating outwards from Sydney and Melbourne are worthy of consideration if they take the pressure off house prices further in.
One final note. This entire story might need an apology for corrupt journalism tomorrow given it headlines with the idea that Treasurer Depressionberg is considering a plan for $200bn in infrastructure while providing zero evidence of any such intention.
And, a second final note one hour later, the story has been altered with no apology.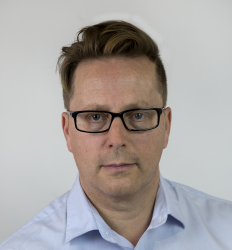 Latest posts by David Llewellyn-Smith
(see all)