Oh, how times have changed. Before the COVID-19 pandemic hit, the property lobby and government continuously claimed that Australia's housing affordability woes were due to a chronic lack of supply and not impacted by Australia's turbocharged immigration intake.
Now, the story coming from the property lobby is the polar opposite, with the industry warning of impending doom unless immigration levels are quickly rebooted:
Dwindling migration is set to drag Australian population growth to a 103-year low with potentially disastrous results for the housing market.

Property research group CoreLogic warned the slowdown would have an impact on construction, rents and off-the-plan apartment sales.

Group head of research Tim Lawless said the construction sector was particularly exposed…

Lower migration could have the added effect of causing a protracted drop in rents within inner city areas considering overseas arrivals normally make up a large share of the tenants.

Falls in rents could also force down prices as there would be fewer investors willing to purchase units they may struggle to tenant.

This would increase "settlement risk" for buyers of units sold off-the-plan – a situation where the value of a property drops below the purchase price in the time it takes to get built…

Nearly 85 per cent of overseas migration last year flowed into capital cities and three quarters of the that movement went to Sydney and Melbourne…

"The impact of the sharp fall in overseas arrivals can already be seen in surging inner city rental advertisements, with rental listings more than doubling across some key inner city unit precincts…

"The rise in available rental stock in these precincts is already weighing on rental income.

"Every capital city is showing a larger fall in unit rents relative to house rents through the COVID period to-date, with a more significant difference in Melbourne and Sydney"…

With rents reducing the ability of landlords to service their mortgages, there could be more distressed listings within inner Sydney and Melbourne…

"Many of the aforementioned inner city precincts are toward the end of a surge in new apartment supply …

"Many of these yet-to-be completed projects will settle while rental vacancies remain high and rents are falling, which may put downward pressure on property values."

ABS building activity data showed there were more than 50,000 units under construction across NSW at the end of March, and just over 45,000 across Victoria.

Mr Lawless said lower population growth would affect the market for some time.
Keep this handy for the next time a spokesperson for property groups and denialists in the media (including the ABC) make baseless claims that long-term high immigration is not a political strategy to put upward pressure on property prices and rents.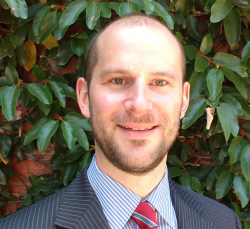 Latest posts by Leith van Onselen
(see all)