Gareth Aird at CBA  sees change at the RBA:
It's very easy to miss little changes in the RBA's communication.  But it's very important to look at each and every word in the Governor's post meeting statements and how his language evolves.  Changes to the statement each month are not made lightly.  Indeed words and sentences in the statement are inserted and deleted in meticulous fashion.  In that context, we think there was a very important addition in the Governor's concluding paragraph today.  Specifically:

"the Board will maintain highly accommodative settings as long as is required and continues to consider how further monetary measures could support the recovery. (our emphasis in bold)"

This is the closest that we have been since the emergency mid‑March Board meeting to the Governor signalling that more monetary easing could be on the offering in his post meeting statements.  We do not know what form additional easing may take.  And we don't think that more easing is imminent.  But it does suggest a slight shift in the Governor's thinking.
Sure. But when? The RBA only just declared that there was nothing more it could do. Literally a few weeks ago. Is there now suddenly something it can do?
The truth is we'd be much better off replacing Phil Lowe with a glacier:
a glacier moves slowly but it does move and ever more swiftly as the world warms;
a glacier only flows downhill with interest rates without the fuss and expense;
a glacier has no brain so it can't make stupid forecasts;
a glacier has no feelings so it wouldn't support policies of internecine sentimentality like mass immigration;
a glacier has no arse-covering impulse so it doesn't care about property prices;
a glacier has no wallet so can't be corrupted by going into property investment or note printing itself;
a glacier has the implacable countenance one needs in a quantitative central bank versus the…err…soft bureaucratic pastiness of Deflation Phil.
Yep, we'd be better off handing monetary policy to a glacier. Just put a few signs up for it to mow down in the months ahead:
Operation Twist;
negative interest rates;
QE for the currency;
QE for the people.
You think I'm joking but the sad truth is the national interest would be better served.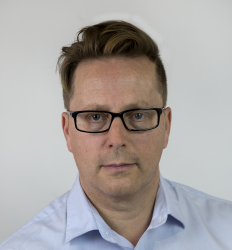 Latest posts by David Llewellyn-Smith
(see all)