Via Westpac:
The components of the Index that explained the bulk of the improvement over the month were Consumer Sentiment, Unemployment Expectations and dwelling approvals.

These signals are broadly consistent with Westpac's view that growth in the September quarter will be a solid 1.8% despite an expected 4% contraction in Victoria, which accounts for around 25% of national economic activity.

Our upgraded September quarter growth profile has meant a somewhat moderated pace in the December quarter from 2.8% to 2.2% as the expected recovery pace in Victoria is downgraded from 6% to 4%.

These forecasts are more optimistic than those provided by the Reserve Bank on August 6. Their forecasts imply growth in the second half of 2020 of 1.3% compared to our forecast of 4%.

Not surprisingly, the Bank has a much higher unemployment rate forecast for the end of 2020 at 10% compared to the Westpac forecast of 7.7%.

While the Leading Index growth rate has continued to improve from the extreme low set in April, it remains below the pace immediately prior to Australia's nationwide lockdown.

The current growth rate is 0.29ppts lower than in March. Component-wise, the main source of additional drag is coming from monthly hours worked (-0.82ppts); US industrial production (-0.76ppts); and commodity prices (-0.35ppts). These shifts have been mostly offset by more positive contributions from other components including: the S&P/ASX 200 (+0.66ppts); the Westpac-MI Unemployment Expectations Index (+0.54ppts); the Westpac-MI Consumer Expectations Index (+0.39ppts); and the yield spread (+0.22ppts).

Note that the big negative shock that accompanied the COVID outbreak back in March-April will start cycling out of the six- month growth rate calculation in coming months.Indeed, all else being equal, the growth rate will swing into solid positive from September on as the extreme weakness in March-April moves into the base of the calculation. The Reserve Bank Board next meets on October 6 – the same day as the evening announcement of the Federal Budget.

Yesterday we saw the Minutes of the September Board meeting. There has been some market speculation that the Board is set to cut the overnight cash rate from 0.25% to 0.1%.

Westpac expects that such an option will remain under consideration but there appears to be no urgency. The Board noted that "the cash rate had remained very low at around 13 basis points, and investors expected it to remain at that level for some time". The discrepancy between the 'official' cash rate and the market rate reflects liquidity conditions in financial markets.

Looking forward it appears that the Reserve Bank will be focussed on supporting government bond markets, including the borrowings of state and territory governments, as it continues to promote stimulatory fiscal policies to boost Australia's growth rate.

In that regard, no doubt, the Bank will be expecting an expansionary Budget from the Federal authorities on October 6.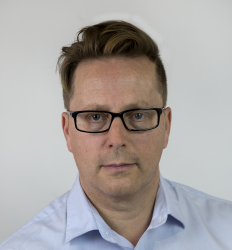 Latest posts by David Llewellyn-Smith
(see all)