Via our Chris today:
Another week passes and yet another bank has upgraded its housing outlook in line with our heterodox March forecast for a zero to 5 per cent decline in the six months after the COVID-19 shock followed by 10 per cent to 20 per cent capital gains.

Last week CBA sensationally dumped its call for 10 per cent peak-to-trough declines in favour of a 6 per cent drop which it says will be superseded by healthy capital gains running at a 6 per cent annual pace in the second half of 2021.

On Thursday Westpac's Bill Evans and his offsider Matthew Hassan joined the party, slashing their projection for 10 per cent home value losses to a "mild" five per cent correction. They then expect prices to climb by a stonking 15 per cent over the next two years. ANZ and NAB's economists should similarly fold soon.

…Speaking of which, Goldman Sachs' top economist, Andrew Boak, has been the standout this cycle with his deft call for a modest 5 per cent housing drawdown matriculating into capital growth of up to 15 per cent.
So, it's baked in then. Not.
The experts who called for house price falls of 10 per cent to 30 per cent have proven wide of the mark, as have doomsayers warning of the September fiscal policy cliff.
Err, that included the intolerable Chris Joye…
Anyways, enough blathering. Let's get to good stuff:
Further insights into how policymakers propose to accelerate the domestic recovery will be unveiled in what is billed as a "major address" by the Reserve Bank of Australia's deputy governor, Guy Debelle, next Tuesday.

Analysts and investors have focused on the fact the RBA's governor, Phil Lowe, used Debelle as his vehicle of choice to ventilate Martin Place's yield curve control policy in March.

…With Debelle's speech looming large, it might have been more than a coincidence that the RBA released three new Bulletin papers on Thursday that examine its unconventional policy actions.

The most important sought to quantify "the economic effects of low interest rates and unconventional monetary policy".

Applying the RBA's macroeconometric model of the Australian economy, the authors found that unconventional policies that "lower government bond yields and household and business lending rates are effective in further reducing the unemployment rate and increasing inflation even though the cash rate is constrained by [its lower bound]".

"Different tools can be used to affect different channels of transmission," the authors wrote. "A range of policies deployed in unison lowers the unemployment rate further and increases inflation in a way that closely replicates the channels of a conventional cash rate cut.

"Without these alternative monetary policies, and a range of other policies including fiscal stimulus, economic outcomes would be more varied and adverse." One would be hard-pressed to find a stronger endorsement of the RBA's ability to use purchases of longer-dated assets, known as "quantitative easing", to cushion the biggest shock since the great depression.

A remaining opportunity canvassed by analysts and journalists has been the disconnect between the cost of borrowing that the RBA has bequeathed banks, which is set at just 0.25 per cent for three-year money, and that paid by state governments to fund their fiscal policies. Here the RBA has pointedly highlighted that the latter actually has a greater impact on economic outcomes than the Commonwealth's fiscal policy.

…In his submissions to parliament, Lowe has encouraged the states to spend more. "I think preserving the credit ratings is not particularly important; what's important is that we use the public balance sheet in a time of crisis to create jobs for people," Lowe counselled.

"I have no concerns at all about the state governments being able to borrow more money at low interest rates. The Reserve Bank is making sure that's the case. The priority for us is to create jobs, and the state governments have an important role there, and I think, over time, they can do more."

The RBA has ameliorated state borrowing costs from their March spike by purchasing both Commonwealth government bonds and those AA and AAA rated securities issued by the states.

The RBA's $200 billion Term Funding Facility also incentivises deposit-takers to park excess cash that they cannot lend to households and businesses in high-yielding state government bonds, which should put downward pressure on yields.

And The Australian Financial Review's John Kehoe has revealed the RBA and APRA are considering shrinking the size of the banks' $223 billion Committed Liquidity Facility (CLF), which would materially relieve the states' funding pressures.

The CLF is an undrawn line of credit that the RBA extends to banks, which they can tap in a crisis. It is secured by assets banks hold in their CLF liquidity portfolios, which they must pledge to the RBA in return for borrowing CLF money.

CBA estimates that 71 per cent of the banks' CLF portfolios are made up of "self-securitised" (or internal) home loans, which it describes as "free money" because they are existing loans the banks have already funded (ie, they don't need to go and buy new assets to back the CLF).

This contrasts with global best practice whereby banks are normally required to hold more marketable third-party government bonds in their liquidity portfolios, which can be sold by the central bank if it lends to a distressed institution that goes bust.

A second Bulletin paper highlighted that these difficult-to-value and illiquid "self-securitised" loans could load the RBA's balance sheet up with significant "wrong-way" risk. Rather than the RBA lending money to a distressed bank that has pledged safe government bonds which can be divested if the bank defaults, it is taking the banks' own idiosyncratic assets as security, which could be of questionable quality. They might therefore impose unnecessary losses on the RBA or leave it holding illiquid collateral.

In practice, the RBA tries its best to mitigate these risks by only lending against about 73 per cent of the value of a bank's self-securitised loans.

A better approach would be ensuring banks hold more liquid, third-party assets, such as Commonwealth and state government bonds. The RBA developed the globally unique CLF solution because Australia's government bond market was not big enough to supply banks with sufficient liquid assets at the time. The explosion in government debt since has rendered the need for a $223 billion CLF redundant.

Replacing the CLF's self-securitised loans with government bonds at a time when the states are issuing record volumes would simultaneously solve two problems.
The CLF should have been shut years ago. But doing so does not solve two problems. It adds some demand to the bond market but not the kind of open-ended balance sheet expansion global markets now see as the essential tools of fakeflation.
As such, it won't do much for the Australian dollar. Indeed, if it only funds state governments for the purposes of infrastructure expansion then the AUD may well rise. At least an 'operation twist' that squashes sovereign yields will weigh against that.
Borrowing costs are not going to fall much from here ever again. The key reflation mechanism now is the AUD. To smash that we will need legitimate QE, operation twist, negative interest rates (with macroprudential tightening if necessary), QE for the currency, and probably direct MMT before very long.
Otherwise, the AUD deflation will come too late and will only be triggered by the guaranteed shocking recovery and deflation that is staring us square in the face (despite the bounding house price bull) as border closures crush immigration, unemployment crushes wages and boosts savings, private investment contracts on oversupply in everything, the NDIS plateaus and Depressionberg's idiotic public investment slide continues.
If Joye is right, a few months after the RBA put the stimulus cue in the rack, the latest forecasting humiliation among countless, the central bank's paralysis of fear will continue to compound the economic suffering of the Australian people.
Sack Deflation Phil now.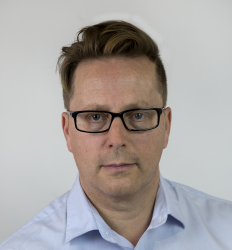 Latest posts by David Llewellyn-Smith
(see all)