Brian Johnson at Jefferies has not minced words:
On 20 July, we published Peking Duck and Beijing Beef detailing the rising frictions between Australia and China and some ASX200 implications emanating therefrom. The situation continues to deteriorate. Australia's economic prospects are inextricably linked to China, given inbound Chinese immigration has been a strong contributor to Australian GDP, and China is our largest trading partner.

The linkages between the Australian economy and China are profound given China is Australia's biggest trading partner; China has already imposed onerous tariffs on Australian agricultural imports; China immigration has fuelled the Australian housing bubble; Australia is a services based economy with a meaningful education sector servicing Chinese foreign students and tourism sector servicing Chinese tourists; pre-COVID-19 immigration-fueled population growth masked a GDP per capita recession; post the 2008/09 Global Financial Crisis the Australian economy was a major beneficiary of China stimulus given exports of iron ore (China still needs Australian iron ore); and COVID-19 could yet spell the end of globalisation of which Australia has been a major beneficiary.
The companies at risk include:

Roughly half of the ASX is at risk of reprisal and fallout as the great decoupling gathers pace. It will ebb and flow but the trend is set.
Get your money offshore before markets realise and crash the Australian dollar.
---
David Llewellyn-Smith is Chief Strategist at the MacroBusiness Fund, which is powered by Nucleus Wealth. The fund holds extensive offshore positions and intends to build more as opportunities arise.
The information on this blog contains general information and does not take into account your personal objectives, financial situation or needs. Past performance is not an indication of future performance. Nucleus Wealth Management is a Corporate Authorised Representative of Nucleus Advice Pty Ltd – AFSL 515796.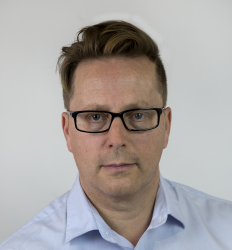 Latest posts by David Llewellyn-Smith
(see all)