The collapse in immigration, ballooning rental vacancy rates, falling rents, and falling dwelling values is reportedly forcing inner-city property investors to cut their losses and sell:
Inner Sydney has become a fertile hunting ground for bargain hunters as panicked investors try to offload apartments at lower prices in the hope of speeding through sales.

Apartments in the CBD and surrounds have recently been listed at more than $250,000 below the prices they were listed at before the pandemic hit, with some listed as "must be sold" or "urgent sale".

The deals have come as sales data revealed unit prices in the region dropped by an average of 8 per cent over the past three months…

The weaker inner city unit market was largely the result of landlords struggling with long-term rental vacancies.

Many relied on international students, travellers and hospitality workers to tenant their properties but they were no longer getting rents because of travel restrictions, job cuts and younger renters moving back in with parents.

My Housing Market economist Andrew Wilson said the falling rents would encourage more investor owners to sell units but, with fewer other investors in the market to buy them, many would struggle to attract buyers.

This would force investor to make further price cuts. "The inner city unit market is Sydney's weakest and will probably remain so until international travel restrictions are lifted," Mr Wilson said…

Tom Haylock, 32, and Julia Buckland, 29, recently bought a Warriewood home for about $300,000 below the pre-Covid price…

They later found out the investor owner had sold the property alongside multiple other homes. "We got the feeling it was a panic sale because of Covid," Mr Haylock said.
The situation is likely even worse in Melbourne, whose economy has been hit harder by COVID-19 and is even more reliant on immigration to fill demand: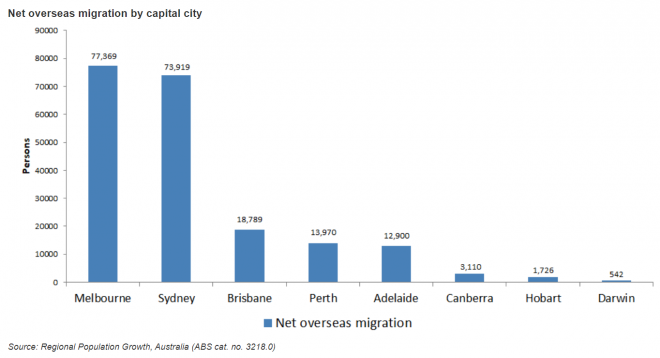 Perversely, the latest dwelling approvals data for Melbourne shows that its dwelling supply pipeline remains strong, suggesting the oversupply (and rental vacancies) will only grow from here: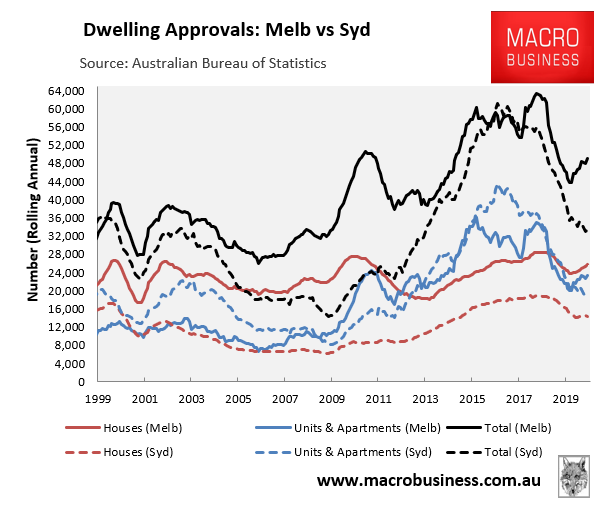 This points to further falls in both dwelling prices and rents – a nasty pincer for negatively geared investors already struggling financially.
Thus, expect more forced sales as emergency income support and mortgage repayment holidays end, in turn placing further downward pressure on property prices.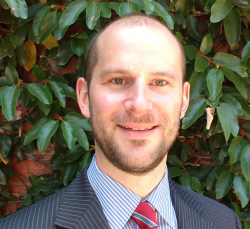 Latest posts by Leith van Onselen
(see all)