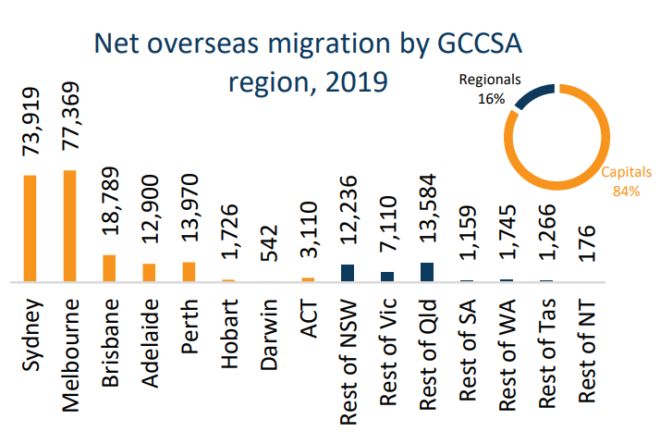 The impact of the sharp fall in overseas arrivals can already be seen in surging inner city rental advertisements, with rental listings more than doubling across some key inner city unit precincts…
Analysis released by CBA last month also forecast that population growth would drop to ~180k in 2020/21, reducing the underlying demand for new housing from ~185k dwellings per year (i.e. based on the assumption of 2.1 persons per dwelling and the demolition rate) to 95k. This, in turn, will drive a significant oversupply of housing: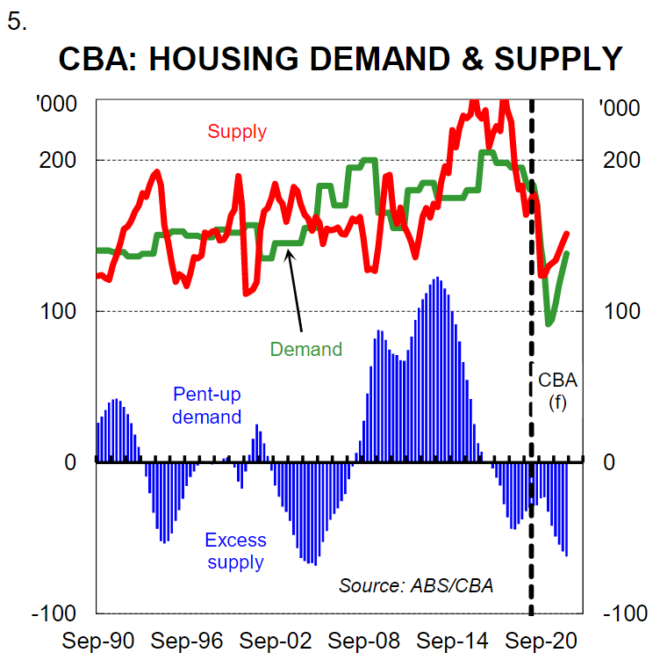 No wonder the property lobby are squealing like stuck pigs and seeking to reboot mass immigration ASAP.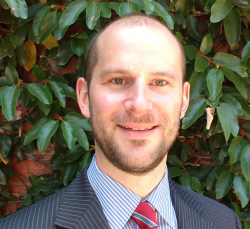 Latest posts by Leith van Onselen
(see all)