Industry Super Australia (ISA) has released another propaganda report arguing that lifting the compulsory superannuation guarantee (SG) to 12% is vital to kickstarting the post-COVID economic recovery:
From July 2021 employers will increase payments to workers from 9.5 per cent to 10 per cent, and by July 2025 it will be 12 per cent.

An ISA economic survey shows the superannuation increase would provide nine of the group's industry funds with an additional $33 billion in forward capital expenditure…

ISA believes the additional inflow of funds would stimulate business activity and create hundreds of thousands of jobs in all facets of the Australian economy, assisting in alleviating the country's rising unemployment rate.

ISA chief economist Stephen Anthony said funds were able to invest in major public projects that assist in boosting productivity within the economy…

Of the projected $33 billion, ISA's report anticipates $19.5 billion of capital expenditure will generate more than 200,000 jobs between 2020 and 2023.
What hogwash. Lifting the SG by 2.5% would act like a flat income tax increase, draining household disposable income via lower wage growth. This, in turn, would cripple household consumption – the biggest driver of Australia's economic growth – at a time when it is already historically weak: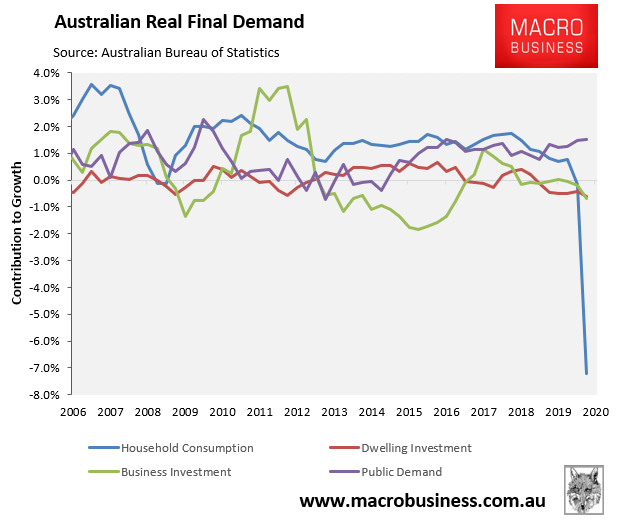 RBA Governor, Phil Lowe, noted similar concerns last month:
'The evidence is that increases of this form do get offset by lower wage growth over time,'' Dr Lowe told a parliamentary hearing on Friday…

''If this increase goes ahead, I would expect wage growth to be even lower than it otherwise would be.

''There will be less current income and if there is less income, there may be less spending, and if there is less spending, there may be less jobs''…
As indicated by the ISA above, industry superannuation funds stand to gain massive fund inflows and fee revenue from a SG increase, which explains their incessant lobbying. They are not impartial agents in this debate and have their snouts buried deep in the compulsory superannuation trough.
Anything ISA says with regards to the SG needs to be taken with a large pinch of salt. They are usually talking their own book and rent seeking.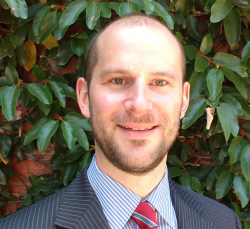 Latest posts by Unconventional Economist
(see all)