This is so bad it is not easy to know where to look. Via Gottiboff today:
…today I want to simply describe the Chinese offer, mindful that we are dealing with a very different and tougher China to the nation of five years ago.

…The trigger for the deepening dispute was Australia's call for an inquiry into the origins of the virus.

…The Chinese anger with Australia stems back to former prime minister Kevin Rudd who spoke in Mandarin to Beijing University criticising China. Our foreign affairs department, led by Foreign Minister Julie Bishop, has been a regular critic of the Chinese political system and human rights. This made the Chinese very angry.

Accordingly, the China peace plan as set out by Wang starts with these words: "We should respect each other's sovereignty and territorial integrity, and refrain from interfering in other's internal affairs. We should respect each other's choice of social and political system and mode of development, and refrain from imposing one's own idea onto the other. We should respect each other's legal system and rule of law and refrain from interrupting the other's legal proceedings and undertakings.

"China does not interfere in Australia's internal affairs. Nor do we have any intention to change Australia's political and social culture … … China expects reciprocity in terms of respect, which I believe should arise from better mutual understanding".

Australia's problem is that we have a department of foreign affairs that sees imposing Australia's views on China as our right. If we want a trade peace we must stop. In recent tines events in Hong Kong and the South China sea have inflamed opinions and made any peace process much harder.
Lordy. Is Gottiboff straight off the phone to the embassy?
Australians are realist enough to know that we have no power to stop China doing whatever it likes to its immediate neighbours. Hence the collapse of Tibetan and other struggles in the Australian consciousness.  Whether we openly protest it is up to the community. My guess is the violent absorption of Hong Kong has alarmed many. Time will tell.
But this is not what has turned Australians angry about China. That has happened because the CCP brought dirty tricks here:
COVID-19 came out of China, cut life-expectancies, killed 600 elderly and wrecked livelihoods. The CCP has denied it from the get-go, demanded we keep borders open to catch it and siphoned off PPE while doing so.
CCP influences in our universities have shut down the local right to protest against China, which is totally unacceptable in every conceivable way.
CCP influence in our parliament damn near took over the joint with dirty money and spies.
CCP influence in the Chinese diaspora is toxic and very much directed at getting CCP-sympathetic candidates elected. It only takes a few seats and your democracy is in Beijing's hands.
CCP influence in business likewise (see Gotti).
All of this is about one thing and one thing only. The CCP planned to quietly buy Australia so that it could secure commodity supply chains and end ANZUS. It aimed to supplant the US liberal hegemon with itself. It overreached and Australians pushed back.
That's when the CCP grew angry and the diplomatic and trade reprisals started.
Gottiboff"s total misrepresentation of these historical facts and community sentiment aims to bury the fact that there is only one way to placate the CCP and it is impossible for honest, democratic Australians to do it.
Freedom has never appealed much to the corporate Gottiboff.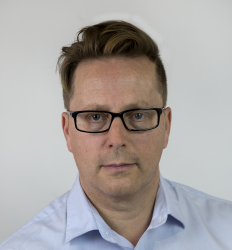 Latest posts by David Llewellyn-Smith
(see all)