Via Ross Gittins today:
The economic rationalist thinking that drove extensive economic policy change in the '80s and '90s took the profession's ubiquitous neo-classical, demand-and-supply model of how markets work and assumed it was all you needed to know about how the economy worked.

It thus overemphasised the role of competition between "self-interested" (selfish, greedy) individuals, but underestimated the role of co-operation and community spirit and the importance of touchy-feely things such as job security, loyalty and our trust in economic and political institutions in making the economy work well.

The simple model's assumption that all individuals and firms unfailingly act with full foresight of their best interests implies that government intervention is unnecessary and may well make things worse.

So the greatest crime of the rationalists (including, until far too late, yours truly) was naivety. They saw reforms that worked well in theory and assumed they'd work just as well in practice. In many cases they did work well enough, but in too many others they failed badly.
Unintended consequences abounded, the greatest of which was what I call "the sanctification of selfishness". When the econocrats were planning the removal of import protection they confidently predicted a benefit would be to discourage "rent-seeking" – businesses incessantly lobbying the government for favours when they should be getting on with running their businesses more efficiently.

In reality, rent-seeking has become rife. Since the mid-80s, the Canberra-based lobbying industry must surely have been one of our fastest growing and most lucrative. The economists' greatest naivety has been their assumption that successive governments would faithfully implement their reform plans while resisting the temptation to do favours for generous mates.

Which brings us to next week's budget. Recent days have seen big business campaigning for tax breaks, a further shift in the industrial relations power balance in favour of employers, and the removal of "burdensome regulations", all to create jobs.

Trouble is, years of bitter experience have taught us to recognise rent-seeking when we see it. Because economic rationalists have left people with the notion that economic progress is driven solely by self-interest, the rich and powerful now see themselves as justified in demanding that the economy be re-organised in ways that facilitate their efforts to get richer and more powerful.
Yep. But this was never unknown to the reformers of the eighties. In The Great Crash of 2008, Ross Garnaut and I noted:
An economist with the International Monetary Fund, Fred Hirsch, introduced a subtle treatment of these issues into modern economic literature in the 1970s. In Social Limits to Growth, Hirsch argued that the modern market economy is successful only to the extent that it stands on the shoulders of a pre-capitalist ideology. He was concerned that the growth and maturation of the market economy undermined the moral and ideological foundations upon which it depended. The market economy depends on respect for rules that cannot be enforced by law alone. It depends on the owners of business being permitted to maximise their own wealth and incomes in certain defined ways, and on others in society foregoing the opportunity to take advantage of their own positions to do likewise.

Hirsch presented a pessimistic prognosis for capitalism and the market economy that resonated through the Great Crash of 2008. 'As the foundations weaken', he concluded, 'the structure rises ever higher'.
MB is basically a project that aims to bulwark those behavioral and policy normatives to prevent the collapse of capitalism into some kind of dark opposite, be it oligarchy or socialism. For that, we are banished from the MSM.
We have had our successes but you'd be hard-pressed to declare that we are winning.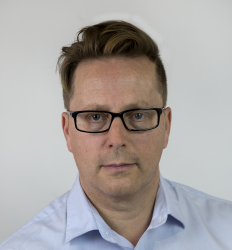 Latest posts by David Llewellyn-Smith
(see all)