Knock me over with a feather. The nobbled NSW planning commission has approved the development of Narrabri gas by Australia's most evil company, Santos. Via The Fake Left:
A controversial proposal for a coal seam gas development at Narrabri, in northern New South Wales, has won final approval from state authorities subject to what they described as stringent conditions.

The state's independent planning commission announced on Wednesday a "phased approval" under which the controversial $3.6bn development must meet specific requirements at each stage of development before it can proceed.

It imposed 134 conditions, and did not approve some elements of the proposal, including the construction of a gas-fired power station at Leewood, a workers accommodation building and some infrastructure that would allow gas flaring.

The development is seen as central to the Morrison government's controversial push for a "gas-fired recovery" from the Covid-19 recession.

If developed in full, it would involve up to 850 coal seam gas wells being drilled on 1,000 hectares of a 95,000 hectare site that includes Pilliga forest and nearby grazing land. Santos says it could provide up to 200 terajoules of gas a day for domestic use for 20 years, equivalent to 50% of NSW demand.

The planning commission heard evidence from hundreds of people and groups, most of them opposed. Objections included that it could damage groundwater relied on for agriculture, lead to a loss of pressure in the Great Artesian Basin, affect biodiversity in the Pilliga forest and release substantial greenhouse gas emissions at odds with Australia's commitment to the Paris climate agreement.
So, lock in higher energy prices. Brace for a poisoned Great Artesian Basin. And enjoy the gas cartel for as far the eye can see.
One day Australians will revolt against this economic rape. But it is not this day.
It is now absolutely vital that manufacturers get LNG imports up as soon as possible to act as the marginal price setter for gas. Otherwise, they'll only see higher prices as the cartel does as it pleases.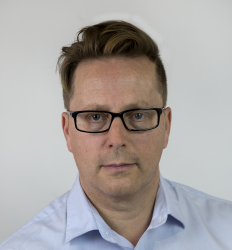 Latest posts by David Llewellyn-Smith
(see all)