See the latest Australian dollar analysis here:
DXY is off the lows and EUR falling:

The Australian dollar was smashed:

Gold was buffeted buy held:

The oil canary croaked:

Metals were hit:

And miners:

EM stocks are now gapping lower:

US junk has rolled but EM will be the final confirmation of a serious correction to fakeflation:

US yields fell:

Stocks were routed with Nasdaz -4% and SPX -3%:

It's the ongoing 'gammaquake', via ZH:
Simply put, as Nomura's Charlie McElligott has been detailing over the past few weeks, today's early trade action sees an extension of last week's "dealer (negative) gamma tremor"-induced price-pain in trend/consensus equities positioning, and the "net-down" exposure trimming off the back of the dealer hedging looks to be metasasizing.

This is best exemplified this morning by the uber-crowded US Equities "long" in secular-growth Nasdaq futs -290bps vs everybody's cyclical / economically-sensitive "short" in the Russell 2k "just" -30bps, while USTs are bull-flattening once again in sympathy with the optical "risk off."

Nasdaq net $delta is still holding positive as well, but reduced massively from the prior "extreme long" (+$1.3B, 47th %ile from last week's +$16.2B, 100th%ile rank, as that delta is now "gone"), while the now "short $gamma" position corroborates the market price-action in NQ / QQQ, pre-open trading well below the gamma-neutral "flip" level (287.39 flip vs current 273.70 spot) as QQQ Delta too has "flipped short" below 282.27.

Interestingly, McElligott also notes that a fresh idiosyncratic pain-point within the Nasdaq / momentum tech trade is TSLA's surprising non-inclusion into the S&P late Friday, with the stock down over 15%.

This matters, warns the strategist, from a "knock-on" sentiment perspective with regard to the "trade from home" speculative frenzy, because TSLA is the "retail gamma proxy" with its multi-month furious scramble higher thanks to almost self-fulfilling short-dated (1 wk) OTM upside buying from the Robinhood set, creating these hyper-convex "crash up, crash down" moves.

Summing everything up – there's a supply issue now that Softbank is out…
What a pump and dump by the whale. I'm encouraged that there is further to fall as the HODLers howl:
Down $700k and cool as the other side of the pillow. I love this shit. #DDTG pic.twitter.com/W1GjGgUSa1

— Dave Portnoy (@stoolpresidente) September 8, 2020
Stocks don't always go up, I'm afraid. A lesson each generation learns anew in its own way. Neither does the Australian dollar. The only chart that matters is back: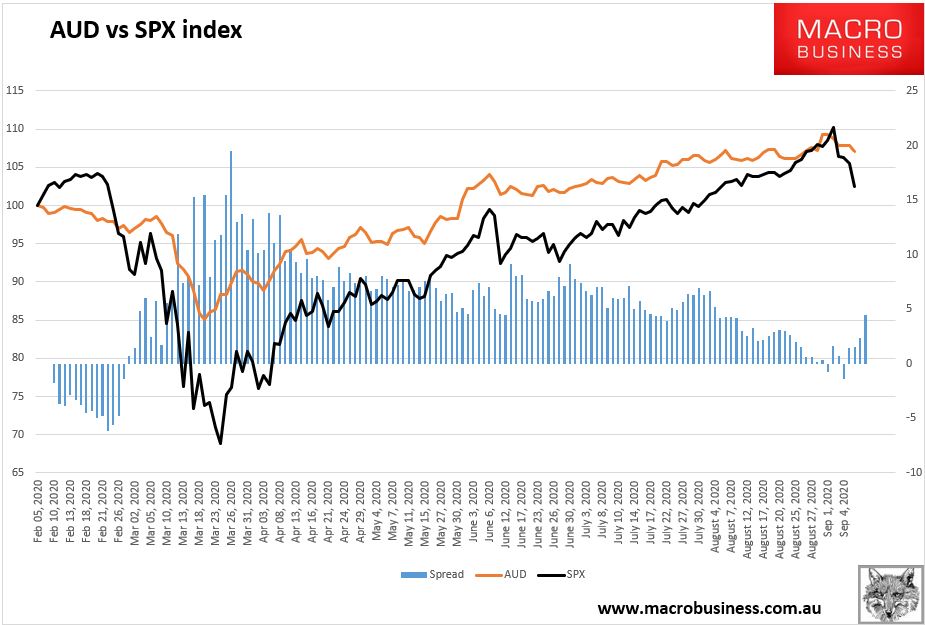 A gammachasm has opened beneath stocks and AUD.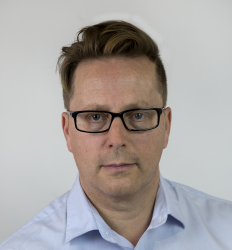 Latest posts by David Llewellyn-Smith
(see all)