Here is the latest payrolls by sector from Westpac:
Weekly Payrolls to September 5th. A deeper dive looking at which sectors are leading the recovery and which sectors are at risk.
The sectors hit the hardest have recovered but accommodation & food services have run out of steam long significantly below pre-Covid levels.
There are signs the pain has spread a bit more to sectors that were not hit so hard at first; in particular transport. 
The reopening of the Victorian economy is a near term positive but there are signs that payrolls may not even return late June levels while the recovery in NSW appears to have run out of steam.

The headline print for the Weekly Payrolls to the 5th of September fell –0.7% in four weeks. At this stage, payrolls are pointing to fall in employment in the September Labour Force Survey though we do caution it was also pointed to a fall in August when employment rose 111k (for more details on a reconciliation see 'Gig workers boosted employment in August'.

Weekly Payrolls is a very rich data set which can be spit down into age groups, sectors, states and local government areas. For this analysis we are focusing on sectors, which ones where hit hard by the shutdowns, which are recovering and which are showing signs of faltering.

From mid-March to mid-May, the big fall in payrolls occurred in accommodation & food services (–29%), arts & recreation (–26%), information & media (–10.5%), administration & support services (–10%), rental hiring & real estate (–10%), other services (–10%) and agriculture (–9%). The smaller falls where in retail trade (—6%), construction (–6%), mining (–6%), transport (–5%), education & training (–5%) and heath care (–5%). Finance & insurance and utilities stood out at that time as the only sectors where employment had a small gain between March and May.

Jumping forward to September 5th accommodation & food services are still struggling with payrolls down –22% (was –29%) since March while arts & recreation improved to be down –14% (from –26%). Agriculture is still down 9% while the decline in transport increased to 9% (from –5%) while information & media is only marginally better at 9% (was 10%).  Other sectors that improved was rental, hiring & real estate at –7% (from –10%), administration and other services which are both at –6% (from –10%) while construction was flat at –6%. In terms of large positive shift, health care lifted to +1% from –5%, finance & insurance are now up 1% while utilities are 3% higher (both were broadly flat in May).

There appears to be three stories in the payrolls data. Those sectors hit hard where the recovery is faltering, those that were hit but have made some recovery and those sectors that are now stronger than they were pre Covid.

Of the first category, accommodation & food services stand out as the prime example of sector that was hit hard, then had a strong bounce only to start to falter as we moved from July into August. Payrolls fell –35% from March 14 to April 18. From there they bounce 29% to July 4 but have since faltered falling 6% to September 5. There was significant support for this sector which help the recovery in employment through May and June but it does appear that the hospitality and tourism industries are now adjusting to the new normal of less social activity and the loss of international tourism. And from end September, there will also be the adjustment to JobKeeper payments, eligibility and other forms of support businesses have been receiving.

The other sector hit hard, arts & recreation, also made a solid recovery. After falling –28% to April 18 payrolls lifted 20% by July 25. While payrolls from arts & recreation have been broadly flat since it is worrying that the sector was not able to build on those early gains and now, as we head into the restricting of industry support, there is a clear risk of a further dip in payrolls. There has been a broad trend decline in agriculture employment which we caution may be seasonal. What is more of a worry is the recent decline in other services. Falling 10% from March 14 to April 18, payrolls then lifted 8% to July 11 only to stall and fall 3% to September 5.  It is this early sign of later payroll adjustments that is of concern for the employment outlook. There also was small recovery in rental, hiring & real estate payrolls since May but that recovery appears to have run out of steam.

The one sector that standout as being different to the rest is transport. It fell —5% from March to April but from there it has not recovered and has been is a very mild trend decline to be down 9% from March 14 to September 5. Construction too has performed poorly post the shutdowns. From March to April construction payrolls contracted 4% and they extended the decline from March to –5% by September 5. Information did manage to make some improvement though May, the loss from March improved form –4% April 18 to –2% by early July only to fall back to –4% by early September. Information & media continue to shed employee though April to hit a low of –11% from March by early May. There was some improvement though June, to –6% loss from March by early July, to only turn again to be down –8% from March to early September. These are the sectors, that where not has hard hit by the Covid shutdowns, that are now facing the need to adjust employment to the lower level of post Covid activity.

There are some sectors in September that have a higher level of payrolls than they did in March. But even here, it does appear that the gains ran out of momentum through August. Payrolls in utilities are up 3% since March after being down 3% in April. However, most of this gain occurred through July and since then they have tracked sideways if with some volatility. Public administration was hit a bit harder, down 5% between March and late April but since May they steadily improved to be up 2% on March by early August before hitting 3% in late August. They have since eased back to just a bit more than +2% on March by September 5 so again this sector is showing signs of topping out. As such, we are cautious about these sectors being able to continue to drive employment going forward.

Apple mobility suggests that while we may have past the worst, at this stage we should not expect a lift in payrolls.

Looking ahead the Apple mobility indicators suggest that while payrolls should hold up to the end of September, they are unlikely to gain that momentum that they had through May, June and July. Nationally, Apple mobility peaked in mid July then weakened through the first half of August as Victoria entered the second round of shutdown. Even with Victoria improving though the second half of August, it has not enough to lift the national number back to the July high.

For NSW, mobility bottomed in late March and its lift led the recovery in payrolls. They then peaked in mid-July and then weakened relatively more than payrolls though July. This may explain why even though NSW Apple Mobility has lifted since early August, payrolls have been in a modest trend decline since early August. So while it does suggests payrolls could weaken through the next few weeks, a base should be found from there which could set the basis for a recovery.

For Victoria the decline in Apple mobility bottomed in early April but it did not start to lift until early May only to then peak in mid-June just before the second round of Covid restrictions hit the economy. This cycle lead the decline and improvement in payrolls so it is promising to observe that Apple mobility found a new base in late August suggesting that payrolls should improve in this state as we move through September.

Apple mobility has been providing us with a solid lead on payrolls in that Qld. What is interesting here is that both found a peak in late July, still meaningful below the levels they where at pre-Covid, only to then broadly track sideways from there. Mobility did have a modest downtrend from late July but it did show a promising small improvement though the last two weeks. For now it is suggesting that Qld payrolls should continue to track sideways.

WA stands out with the trend improvement in Apple mobility and payrolls since the late April lows. It is true that payrolls broadly tracked sideways through late August but recent lift in mobility suggest that payrolls are set to rise further in WA as we move through September.

Both Apple mobility and payrolls appear to lose momentum in SA through July. After a solid recovery from the late August low both peaked well below pre-Covid level and the flattening out of mobility though August suggests payrolls will track sideways through September.
I am increasingly of the belief that this wages weakness is not just a one off cyclical fall then rebound. Rather it is a reset to a lower baseline with no rebound at all.
Dumb and Dumber at the RBA and Treasury have insufficient grasp of depression economics to head it off.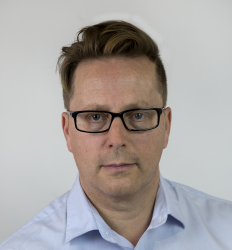 Latest posts by David Llewellyn-Smith
(see all)