He's done OK, led by Labor on the stimulus that mattered, so why lie about it? Via the AFR:
Only three countries in the world experienced a less severe June quarter economic downturn than Australia's record 7 per cent hit, according to Treasury analysis.

South Korea, Finland and Denmark recorded economic contractions in the June quarter of 3.2 per cent, 4.5 per cent and 6.9 per cent respectively. All three countries imposed strict COVID-19 lockdowns.

But those countries also all recorded bigger hits to their economies in the previous quarter than Australia did. In March, Australia's economy shrank 0.3 per cent while Korea's contracted 1.3 per cent, Finland's 1.9 per cent and Denmark's 2 per cent.
Balderdash:
I'm pretty sure that I'm the world's fastest short, fat bloke named David Llewellyn-Smith but that doesn't mean I should get a medal for it.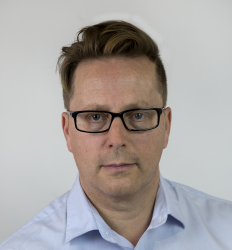 Latest posts by David Llewellyn-Smith
(see all)