A few months back, New Zealand's Labour Party, headed by Prime Minister Jacinda Adern, was enjoying record high approval ratings from New Zealand voters and was staring at a stomping victory at next month's general election.
Then COVID-19 was reintroduced in mid-August via suspected failed hotel quarantine, which was met with renewed lockdowns: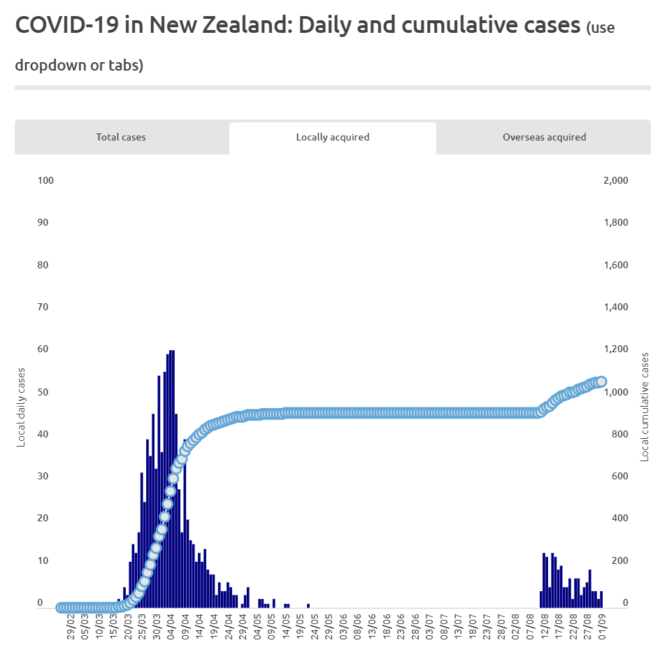 This has seen Labour's support dip; although it still maintains a seemingly unassailable election winning lead:
In August support for Prime Minister Jacinda Ardern's Labour Party was at 48%, down 5.5% since July, but well ahead of National on 28.5% (up 2%), with just over a month to go before the rescheduled election in mid-October.

If an election were held today Labour could govern with the support of current partners the Greens.

Interviewing for this survey in August encompassed the period including the enforcement of Stage 3 restrictions across Auckland following the renewed outbreak of COVID-19 in the city and the decision to postpone the election by four weeks.

The renewed outbreak of COVID-19 and the re-imposition of restrictions in Auckland and around the country has clearly proved frustrating to many and the subsequent drop in support for Labour in August has narrowed the lead to 19.5% points between the two major parties.

Although this is the smallest lead for Labour since March it still represents a huge advantage to Ardern's Government as it seeks re-election in mid-October…

In August 62% of electors supported the Labour/NZ First/Greens governing coalition, down 1% since July. The governing coalition was well ahead of the Parliamentary opposition National/ Act NZ on only 34.5%, up 1.5% since July…

Michele Levine, CEO, Roy Morgan, says several events in August have dented support for Prime Minister Jacinda Ardern's Labour, but most of this support flowed to coalition partners NZ First and the Greens rather than the opposition…

Today's Roy Morgan New Zealand Poll shows the issues that emerged in August have impacted on support for the governing Labour Party which saw its support decline by 5.5% to 48% – its lowest level of support since March 2020 (42.5%).

"However, the good news for Labour is that the support has flowed largely to coalition partners NZ First, up 1% to 2.5% support and the Greens, up 3.5% to 11.5%. This level of support would not be enough to return NZ First to Parliament after the election but would likely lead to a coalition between Labour and the Greens with Prime Minister Ardern staying on in the top job."
Provided COVID-19 infections do not spiral out of control, resulting in harder lockdowns, Jacinda Adern should cruise to victory at next month's election.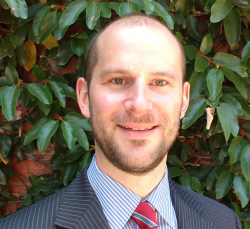 Latest posts by Unconventional Economist
(see all)