It's not the fruitloop anti-vaxxers fault, either. It's governments. Via Bloomberg:
The Covid-19 vaccine trial designed by Pfizer Inc. and its German partner BioNTech SE may allow them to find whether their shot works before their fastest-moving rivals.

The companies plan a first look after a mere 32 coronavirus infections have accumulated in their massive 44,000-person trial. That case total could be reached as soon as Sept. 27, according to Airfinity Ltd., a London-based analytics firms tracking vaccine trials.

Pfizer has also given itself four chances to get a preliminary result, before reaching the final goal of 164. Some trial experts say the company appears to be looking for a leg up in a race against frontrunners such as Moderna Inc. and AstraZeneca Plc to be first with a vaccine.

"I've never seen a trial where there were four interim analyses; that may be the Olympic record," said Eric Topol, editor-in-chief of Medscape, a website offering clinical information for health-care professionals, and director of the Scripps Research Translational Institute in La Jolla, California. "It's obvious why it is being done: so you can just keep looking at the data to try to win a race."

A wide range of symptoms and severity makes the evaluation of Covid-19 vaccines tricky. The U.S. Food and Drug Administration has said that to be approved, vaccines should cut the number of symptomatic cases by half. Yet documents released by the drugmakers show each has its own approach to defining which symptoms count, and when to count them.

Big drug studies usually allow a panel of monitors to get an early peek at the data once or twice before the planned end. The panel can stop the trial early if a treatment is judged overwhelmingly effective — or alternatively, a total dud. Four early looks may give Pfizer an "easy route" to making sure it has results soon, said Marie-Paule Kieny, a former World Health Organization official who's now a research director at the French health-science institute Inserm.

"It seems that there are different levels of stringency," she said in an interview. "I wouldn't say that Pfizer-BioNTech comes out as a star of stringency."

Moderna, working with the U.S. National Institute of Allergy and Infectious Diseases, won't dive in until 53 cases have occurred; its ultimate goal is to make a judgment at 151 diagnoses. Cancer powerhouse AstraZeneca, collaborating with the University of Oxford, will take its first look at 75 cases, and not again until the trial is complete with 150.

"All trials have set the bar quite low for what they test against," said Rasmus Bech Hansen, Airfinity's chief executive officer.
Why not hurry? Many have already been exempted from liability. And there's the politics of it, at the FT:
The Trump administration is considering bypassing normal US regulatory standards to fast-track an experimental coronavirus vaccine from the UK for use in America ahead of the presidential election, according to three people briefed on the plan. One option being explored to speed up the availability of a vaccine would involve the US Food and Drug Administration awarding "emergency use authorisation" (EUA) in October to a vaccine being developed in a partnership between AstraZeneca and Oxford university, based on the results from a relatively small UK study if it is successful, the people said.
Leading now to this, at WaPo:
The Food and Drug Administration is expected to spell out a tough, new standard for an emergency authorization of a coronavirus vaccine as soon as this week that will make it exceedingly difficult for any vaccine to be cleared before Election Day.

The agency is issuing the guidance to boost transparency and public trust as it approaches the momentous decision of whether a prospective vaccine is safe and effective. Public health experts are increasingly worried that President Trump's repeated predictions of a coronavirus vaccine by Nov. 3, coupled with the administration's interference in federal science agencies, may prompt Americans to reject any vaccine as rushed and potentially tainted.

The stakes are high: polls show the relentless politicization of the race to develop a vaccine is taking its toll. Pew Research Center recently reported that the percentage of people who said they would get the vaccine if it were available today has dropped to just over 50 percent from 72 percent in May.
Here that is:

Of course, if anything, it is worse here thanks to Scotty from Marketing and his inside job:
Goodness.

The Director of Government Affairs at Scott Morrison's suddenly favourite new drug company AstraZeneca is former federal govt lobbyist Kieran Schneemann.

He's also a former Chief of Staff in the Liberal party.

Not that there's anything wrong with that at all.

— RonniSalt (@RonniSalt) August 19, 2020
I'm sure Scott Morrison forgot to mention it today.

It seems AstraZeneca have an interesting history in government contracting related offences

Since 2000, they've paid out over USD $543 million in fines.

Not that there's anything wrong with that.

(thx @FutureGhost14 for tip) pic.twitter.com/GP4Jw91nD4

— RonniSalt (@RonniSalt) August 19, 2020
It seems Scott Morrison forgot to mention AstraZeneca's vast corporate rap sheet when his government recently exempted them from covid-19 vaccine liability

From illegal marketing to product safety, tax avoidance & price gouging – it seems AstraZeneca has been there & done that
. pic.twitter.com/30HXJnO9Ou

— RonniSalt (@RonniSalt) August 19, 2020
I strongly believe in public immunisation programs. But I won't be letting this stuff anywhere near my family for years, thanks.
The vaccines will make a difference but, at the risk of extrapolating my own view, disquiet will likely be widespread owing to the self-defeating rush job to produce them.
Which means that the rollout will be quite troubled.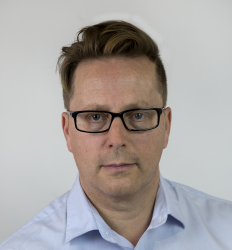 Latest posts by Houses and Holes
(see all)