Via The Fake Left:
Australia's resistance to a mid-century net zero emissions target is likely to become increasingly unsustainable after China surprised global leaders by pledging it would reach "carbon neutrality" before 2060, climate analysts and advocates say.

The announcement by the Chinese president, Xi Jinping, at the UN general assembly on Tuesday means the world's biggest emitter has a more ambitious long-term climate goal than Australia despite still being considered an emerging economy.

Xi said China would update its Paris agreement commitments to carbon dioxide emissions peaking before 2030 and reaching "neutrality" – zero additional emissions into the atmosphere – by 2060. He called for a "green recovery of the world" from the Covid-19 pandemic and promised to introduce "vigorous policies".

It is the first time China, which is responsible for about half of global coal use and has driven much of the recent rise in emissions, has said it would end its net contribution to the climate crisis. It follows the European Union last week strengthening its Paris commitments, including pledging to cut emissions by 55% by 2030 compared with 1990 levels.

The Australian prime minister, Scott Morrison, said on Sunday the government had committed to reach net zero emissions in the second half of the century, rejecting a call from business, industrial, farming and union groups for it to set that target for 2050. The government has not set a formal long-term target, and has said it does not intend to change its 2030 goal – a 26-28% cut below 2005 levels – before a major UN climate meeting in Glasgow next year.

Dean Bialek, a former Australian diplomat to the UN now working with ex-UN climate chief Christiana Figueres and the British government's climate action champion Nigel Topping, said China's increased climate ambition was "a very important step forward" and would shift the focus of global climate talks.

He contrasted it with the Australian government releasing a low-emissions technology statement on Tuesday that was "completely open ended" on where the country's emissions were headed.

"We often hear from the Australian government that China's doing nothing and that as a result it's useless for Australia to propose ambitious targets, but this new announcement flies in the face of that," Bialek said. "It will further isolate Australia on climate policy internationally."

He said Australia could end up exposed to measures that imposed a cost on the trade of carbon-intensive goods. "This is not just a moral multilateral argument. Australia's laggard status might have very significant negative economic consequences," he said.

Kobad Bhavnagri, the Sydney-based global head of industrial decarbonisation with analysts Bloomberg New Energy Finance, said China's announcement was a monumental shift, noting the country's per capita wealth remained a fraction of Australia's.

"It basically leaves Australia naked in the wind," he said. "The old excuses for our inaction are shattered. It is an unsustainable position for Australia to continue."Erwin Jackson, policy director with the Investor Group on Climate Change, said China's announcement was a reminder that Australia, as a carbon-intensive economy, was heavily exposed to "the inevitable transition" to net zero emissions. "Unless

Australia positions itself to attract investment in this transition it risks being caught up in a flight of global capital away from fossil fuels," he said.

China's previous commitment was to aim for its emissions to peak in about 2030. It follows a period in which the country has noticeably increased the construction of coal-fired power plants, leaving it with an oversupply.
A nice pledge with no detail. How it intends to resolve this is not clear: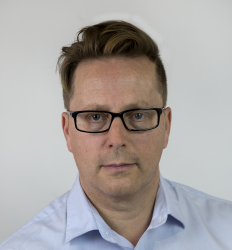 Latest posts by David Llewellyn-Smith
(see all)