From CBA's head of Australian economics, Gareth Aird:
Key Points:

We have upwardly revised our profile for Australian GDP growth, based largely on a significant upgrade to Q320.
GDP is now forecast to rise by 2.0% in Q3 20 GDP compared to our previous estimate centred on a broadly flat outcome.
GDP in 2020 is forecast to contract by 3.3% versus our previous estimate of -4.3%.
We now expect GDP growth of 2.5% in 2021 and for the unemployment rate to be 6.5% by end 2021.

Overview

Despite the ongoing lockdowns in Victoria, two key pieces of economic data indicate that the Australian economy has expanded over the September quarter. More specifically, CBA credit and debit card spend data indicates that household expenditure has stepped up over Q3 20. And the August labour force survey denotes that hours worked have posted a decent bounce since the low point in May. This means that production will have lifted over the September quarter. As such, we have upwardly revised our estimate for Q3 20 GDP growth from broadly flat to 2.0%. We expect economic output to continue to expand in Q4 20 and have pencilled in a 1.8% increase in GDP, largely supported by the reopening of Victoria.

Overall we now expect GDP to contract by 3.3% in 2020 versus our previous estimate of -4.3%. We forecast a lift in GDP of 2.5% in 2021. But the economy is not expected to return to its pre-COVID-19 level of economic output until Q1 2022 (chart 1).

This note details our latest economic forecasts and the rationale behind the upgrades to GDP and employment.

CBA credit and debit card spend 

Our very timely and high frequency internal data on credit and debit card spend has given us key insights into consumer behaviour during the COVID-19 pandemic. Our data captured the big drop in household expenditure over Q2 20, which was subsequently revealed in the national accounts on 2 September. We had expected to see a modest rebound in household consumption over Q3 20 as a lift in expenditure outside of Victoria was partially offset by the lockdown-induced contraction in spending in Victoria. But what has surprised us is the strength of spending outside of Victoria.

Our card spend data indicates that despite the stage 3 and stage 4 lockdowns in Victoria there has been a material increase in the average annual change in card spend over Q3 20 compared to Q2 20 (chart 2). Indeed had Victoria not suffered such a large setback household consumption would have posted a large rebound over the September quarter.

Official ABS July retail trade figures capture partially the lift in spending (chart 2). And whilst we expect a contraction in retail trade in August the overall level of spend is materially higher than the average level of spend in Q2 20. All up we now expect real household expenditure to post a chunky 5.0% increase over the September quarter following the 12.1% contraction in the June quarter. On our estimates annual growth in household consumption will sit at -8.5% in Q320.

Hours worked

Hours worked in the monthly labour force survey are a key early insight into what has taken place in the economy from a production perspective over the quarter. After all, labour is one of the key factors of production. The data on hours worked points to a clear lift in GDP over Q3 20. There was a sharp contraction in hours worked in Q2 20, but the monthly profile in the labour force survey indicates that May was the low point in hours worked and there was a sharp 4.2% bounce in June.

So far in Q3 20 hours worked has increased by 1.3% in July and consolidated with a 0.1% rise over August (chart 4). We had thought the stage 3 and stage 4 lockdowns in Victoria would drag overall hours worked lower in August. But the strength outside of Victoria surprised us. Hours worked fell by 4.8%in Victoria over August but rose by1.8% across the rest of Australia. This is encouraging news.

The upshot is that we estimate hours worked will increase by 3.8% over Q3 20. This is bigger than our revised forecast for a lift in real GDP of 2.0% over the September quarter. The difference is reconciled by the nature and type of industries that have been more heavily impacted by shutdowns and reopenings. More specifically, labour intensive industries (e.g. hospitality & recreation) have been more severely impacted from the pandemic than capital intensive industries (e.g. mining, manufacturing and agriculture). In Q2 20 hours worked fell by more than GDP. The reverse will occur in Q3 20,when hours worked will increase by more than production.

The economy beyond Q3 20

Restrictions on households and businesses are expected to remain in play in Victoria over the early part of Q4 20 and this will continue to weigh on economic activity. But restrictions are still expected to be gradually eased over the quarter and this will provide a boost to GDP and employment in Q4 20. We have pencilled in a lift in GDP of 2.0% in Q4 20 and a lift in employment of 140k.

The economic outlook in 2021 is highly uncertain and outcomes will be heavily influenced by fiscal policy, as well as the path of COVID-19 and the policy response to any further outbreaks. The effective production, development and distribution of a vaccine is also critical to the outlook.

Our forecast for a lift in GDP of 2.5% in 2021 means that the economy does not return to pre-COVID-19 levels of economic output until Q1 2022.

There are expected to be ongoing headwinds from international border closures, lower residential construction due to much lower net overseas migration, behavioural changes that will weigh on consumption and the withdrawal of government stimulus. In particular we expect employment growth to stall in Q2 21 when JobKeeper is removed. Some further improvement in the labour market is forecast over H2 21.

An expected fall in the savings rate will provide a tailwind to household consumption and will help smooth the transition from public support back towards a market driven economy. Notwithstanding, it still looks like a long road back towards full employment. The path of the unemployment rate will continue be influenced by labour force participation. We now expect the unemployment rate to be 6.8% at December 2020 and have forecast it to be 6.5% in December 2021 (chart 6). Rising participation means it's a very slow grind lower in the official jobless rate over 2021. It is worth noting that our forecast for the unemployment rate is significantly lower than the RBA forecast in the August Statement on Monetary Policy. The RBA has forecast the unemployment rate to be 8½% at end 2021.

Monetary policy implications

Our upgraded economic growth and employment forecasts have implications for our views on monetary policy. We expect that the ongoing, albeit bumpy, improvement in the economy will mean that the RBA will be able to continue to use its current monetary policy framework to support the economy and markets. We do not think that it will push further into the unconventional monetary policy space, ie. we think that a move into negative interest rates and/or direct currency intervention will not be pursued.

RBA Deputy Governor Guy Debelle is speaking on Tuesday 22 September on The Australian Economy and Monetary Policy. This is an ideal opportunity for Deputy Governor Debelle to flesh out what options are open to the RBA to ease monetary policy further, and what could prompt them to ease. Our view is that the RBA has scope to further expand on their current monetary policy package before implementing additional, unconventional, policies. The fact that the RBA has described the recent expansion of the pre-existing Term Funding Facility as a further easing of monetary policy supports this view.

If the RBA was to form the view that additional monetary policy support is required to ease financial conditions then the next step would likely be an expansion of their secondary market government bond purchase program. The key will be to ensure that both the Commonwealth and State-govt bond markets have yields low enough and with sufficient liquidity to fund the necessary large budget deficits in prospect for 2020/21 and the years to come.

Fiscal policy looks set to be the major policy support mechanism for the Australian economy in the years ahead with monetary policy playing a more complementary role. We await details in the 6 October Budget, but media report suggest that fiscal policy will be eased further over 2020/21.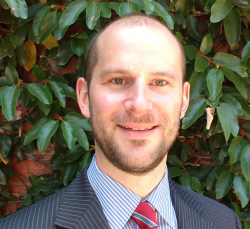 Latest posts by Leith van Onselen
(see all)