Via News:
A data scientist who correctly predicted Donald Trump's shock victory over Hillary Clinton in 2016 says the US President is currently on track to win again.

Professor Bela Stantic is the founder and director of Griffith University's Big Data and Smart Analytics Lab, where he analyses social media data and sentiment to predict voters' behaviour.

In the past, those predictions have been extraordinarily accurate.

Four years ago, Prof Stantic successfully picked the winner in 49 of the 50 American states. His lab also nailed the result of both the 2016 Brexit referendum and our own federal election last year.

In all three cases, public opinion polling pointed to the opposite result.

At the moment, the polls show Mr Trump trailing his opponent, Joe Biden, by an average of 6.2 per cent at the national level. They're a bit closer in the key battleground states, where Mr Biden leads by 3.9 per cent.
We shall see. Polling is still strongly behind Biden:

Including battleground states:

Betting markets have gotten over themselves:

It's the honkies that have bailed on El Trumpo:

For me, it comes down to the old Churchillian adage that the US will always do the right thing after exhausting all other options. This time, that is to vote out the guy that just slaughtered 200k Americans (half the number that died in WWII) through sheer ineptitude.
The scenario that keeps me up at night is the one in which Trump wins on election night but then loses over subsequent weeks as millions of postal votes arrive.
In that case, expect some sort of civil strife.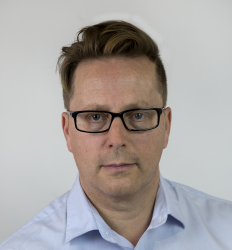 Latest posts by David Llewellyn-Smith
(see all)