According to APRA, repayments on $195 billion of mortgages had been deferred as at August, representing 11% of Australia's total mortgage loan book.
With a significant chunk of these borrowers still experiencing financial stress, and likely to seek further relief from mortgage repayments, there are concerns that Australia's banks may take the opportunity to jack-up mortgage rates:
Home buyers unable to resume normal repayments beyond the loan deferral deadline at the end of September may be forced to opt into higher interest-accruing loan products to avoid the possibility of losing their property while money is tight.

Banks are offering mortgage holders still feeling the financial pain of COVID-19 the option of moving to interest-only payments…

Commonwealth Bank, Westpac and NAB have all confirmed interest-only rates would be higher than what would be offered if a customer remained on principal plus interest repayments.

The move has sparked concern from RateCity research director Sally Tindall, who says banks should not hike interest rates for people who claim financial hardship because of the pandemic.

"Some of these people, through no fault of their own, have had their livelihood stripped from them," she said…

"Asking people to pay more interest when they are in financial distress doesn't seem fair or reasonable"…

"The banks have been told by ASIC to be fair and flexible in their negotiations, and to help people stay in their home if it's in their best interests," she said.

"They need genuine help from the banks, not a bigger interest bill"…

Across the major banks, principle and interest variable rates sit at around 2.7 to 2.8 per cent, while interest-only repayments sit at rate around 3.3 per cent.
To be fair, this is banking 101: the higher the risk, the higher the interest.
Lets face it, if you were the lender you would expect a higher return on risker deals.
The added interest bill is also negligible and obviously a better option for many than losing their homes.
The greater concern is mortgage holders falling into negative equity if property prices fall when paying interest only. But that is tomorrow's problem.
Moreover, what will happen six months down the road when the current batch of mortgage deferral extensions expire? Will the banks and ASIC extend and pretend once again and gift more deferrals? Or will struggling mortgage holders be forced to face the reality that they can not afford repayments and must sell?
If/when that point arrives, things will get very interesting for Australia's property market. That's when we could see a literal tidal wave of forced sales.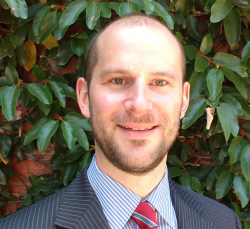 Latest posts by Unconventional Economist
(see all)