ANZ CEO Shayne Elliott believes Australia's banks won't feel the full impact of the COVID-19 recession until loan repayment holidays and emergency income support expires next year:
ANZ has provided deferrals to property loans to the value of $31 billion, or about 10 per cent of its home loan book…

[But] Elliott says the bank's customer check-ins show it is only between 10 per cent and 20 per cent who feel they are in serious financial trouble…

"The total numbers are in the thousands of customers who are going to be in a struggling position"…

Elliott says GDP is likely to bottom out towards the end of this calendar year. But it will take another six months for that to flow through to the banks.

"We think that's more like the middle of next year, when the crisis will start to hit the banks, if you will."

It's an important point.

Like the broader economy, the banks are sitting in purgatory at the moment. Not only are the huge levels of government stimulus shielding the big four, but loan deferrals make it difficult to tell whether bad debts come in a wave or a trickle…
ANZ's mortgage book is the smallest of the Big Four banks, according to APRA:
ANZ $252 billion:
NAB $262 billion
WBC $407 billion
CBA $454 billion
Thus, if ANZ has "thousands" of mortgage holders in severe mortgage stress, it is likely there are tens of thousands mortgage holders across Australia in a similarly precarious position.
As we keep saying, it is the investor segment that we should be most concerned about. According to Digital Finance Analytics' latest mortgage stress data, released last week, one quarter of property investors (around half with mortgages) are experiencing negative cash flow on their property and under severe stress:
So, with rents now plummeting alongside falling dwelling values, many loss-making landlords will have a strong incentive to sell before the situation gets even worse.
While most are unlikely to default on their mortgages, the selling pressure could put heavy downward pressure on property values.
Australia's banks have ridden a 30-year wave of rising mortgage debt and property values. Now the wave has crashed and the tide is pulling back.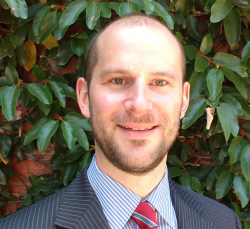 Latest posts by Unconventional Economist
(see all)