The latest private sector credit data from the Reserve Bank of Australia, released last week, revealed that the stock of personal credit, which was already in terminal decline, collapsed by 12.1% in the year to July – the biggest plunge in recorded history: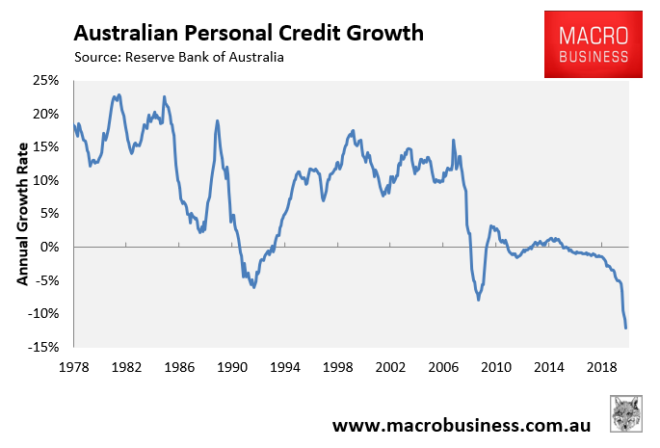 As shown above, this decline in personal credit growth dwarfs the troughs of the GFC (-7.8%) and the early 1990s recession (-6.0%).
Yesterday's Lending Indicators data from the Australian Bureau of Statistics (ABS) supported these findings, revealing that annual personal finance commitments have collapsed: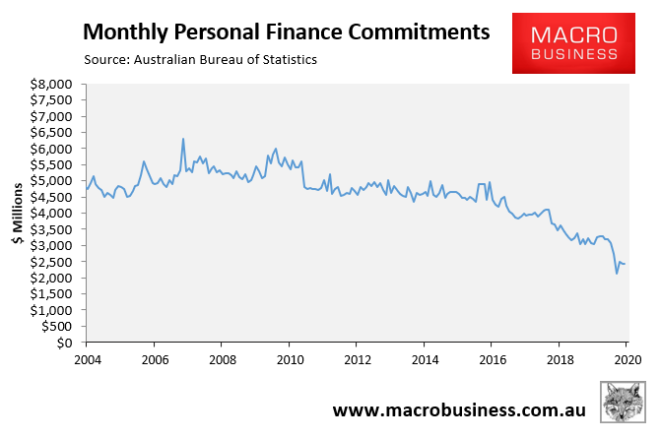 The value of personal finance commitments was just $2.4 billion in July, down 21% year-on-year and down 47% from average levels.
Annual finance commitments fell to an all time low of $34.5 billion, down 38% from average levels.
This follows a spate of other data showing collapsing consumer demand.
For example, new car sales have collapsed to GFC levels, despite the population being 4 million larger today, after falling for 29 consecutive months: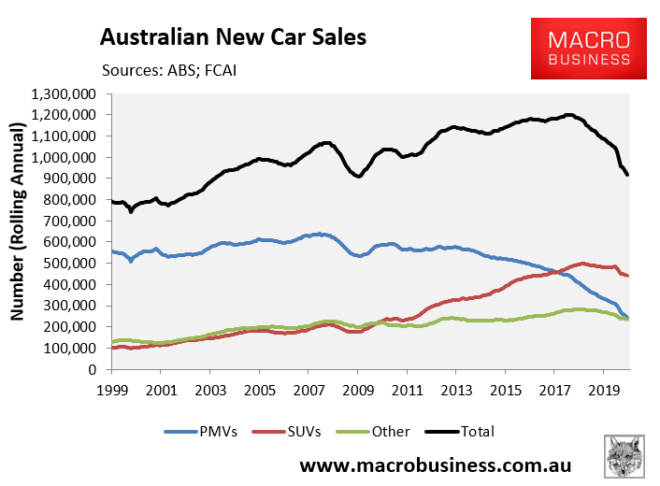 Household consumption, which accounts for just over half of final demand, plummeted by 12.7% in the year to June: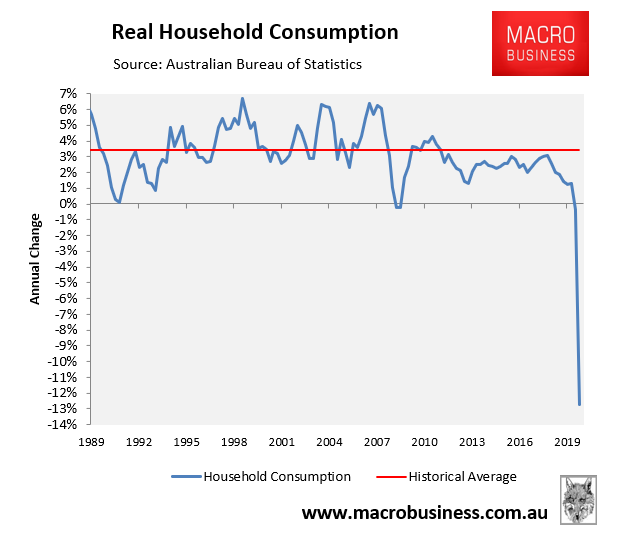 Mortgage equity injection is running near the highest level in living memory: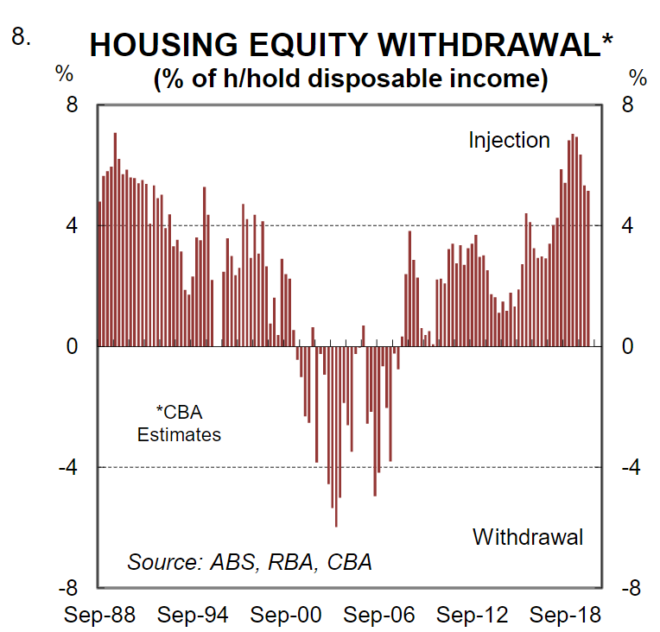 And the household savings rate has surged to its highest level in nearly 50 years: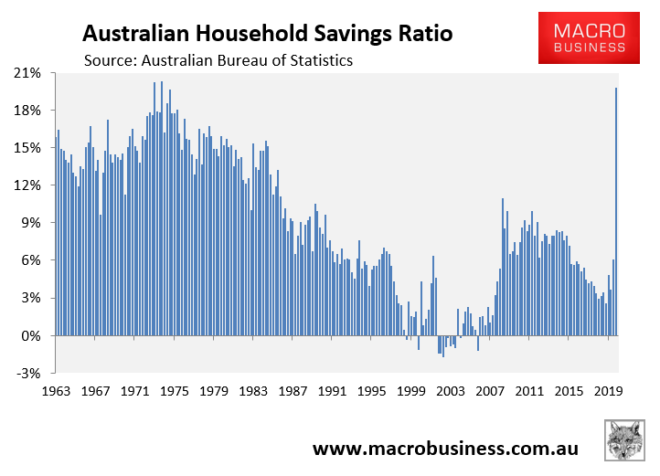 With emergency income support to be wound back from the end of this month:
JobKeeper reduced from $1500 to $1200 ($750 part-time); and
JobSeeker reduced from $1100 to $815.
And households losing early access to their superannuation at the end of the year alongside mortgage repayment deferrals expiring in early 2021, it is likely that household spending will fall even further.
Indeed, the Grattan Institute estimates that tapering of JobKeeper and JobSeeker alone will reduce income support from $18 billion a month (10.7% of monthly GDP) to $3 billion a month (1.9% of GDP) for the six months beyond: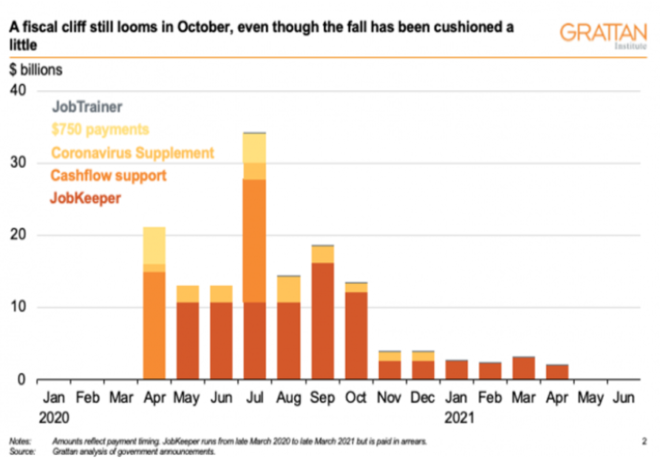 The upshot is that the Australian economy faces a prolonged period of household deleveraging, which will further drain household consumption and growth.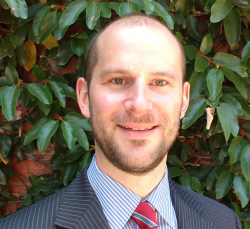 Latest posts by Leith van Onselen
(see all)