And here it is from fake news journo Alexandra Cain:
Adam Guala, 25, doesn't do things by halves. He's just emancipated himself from the rental market by buying not one but two properties in Geelong. But he has had a little help.

"I've always wanted to buy my own place. But it wasn't until I moved back to Geelong from Melbourne that I started conversations with agents and mortgage brokers," he says.

"As a renter I've lived in every type of property – terrace house, share house, modern and art deco apartments. Now I can finally make my place my own."

Pandemic notwithstanding, Guala has bought two properties with his mum's help in the Ryrie Home property development in Geelong. Aside from parental assistance, the low interest rate environment has also helped him get his foot on the property ladder.

"My options were limited as a young, first-home buyer. So I have bought two off-the-plan apartments with my mum to convert into one larger property. I'll live in the apartment for now and mum and dad will move in when they downsize and I'll move on. It's nice to be able to do this with my mum, who is a keen property investor," he says.
Ah yes, typical and vanilla Adam. Only he had more than the help of his Mum and the RBA. He works for Franze (directly or otherwise), the developer of Ryrie Home property. Though that was never mentioned in the story. At realestate.com.au:

No doubt there was some dirty deal done that got Franze paying for ads on Domain with a little editorial thrown in.
Let's not forget Domain's recent heartfelt apology for similar fake news:
Dear readers,

At Domain, we strive to be the trusted voice on property. We have always been proud of our editorial heritage and the standards we set out to meet in each article we publish.

Unfortunately, we have discovered we did not meet the high standards we expect of ourselves. We owe you an apology.

We were recently alerted that two lifestyle articles misrepresented someone as a source. When this became clear, we removed these articles and the journalist involved has since left Domain.

Unfortunately, it soon became clear that this was not an isolated incident and the journalist had in fact misrepresented other people and their professions.

For this, we are sorry. We have since commenced a full investigation into all of the journalist's work. We are committed to investigating this matter and setting the record straight.

I want to express to you, our valued readers, how disappointed we are at this conduct. It goes against everything we value at Domain, and, most importantly, it is a severe breach of the confidence you place in us to bring you trusted and reliable information.

We hold ourselves to extremely high standards to ensure that you receive the most reliable property information in Australia. We can and will do better.

Sincerely,

Adrian Lowe

Editorial director
Of course you do, Andrew. Which is why you should resign immediately.
The most aggrieved person here is, in fact, the unnamed sacked fake news journo who was scape-goated when Media Watch recently sniffed around Domain's bottomless, stinking cesspit of lying:
She was only doing her job.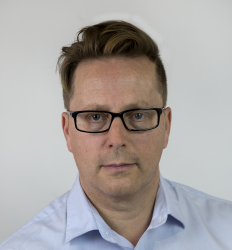 Latest posts by David Llewellyn-Smith
(see all)