ANZ economics believes that Australia's labour market may not recover to its pre-pandemic levels until 2023 "despite our assumption of an additional $180 billion of government spending over a four-year horizon":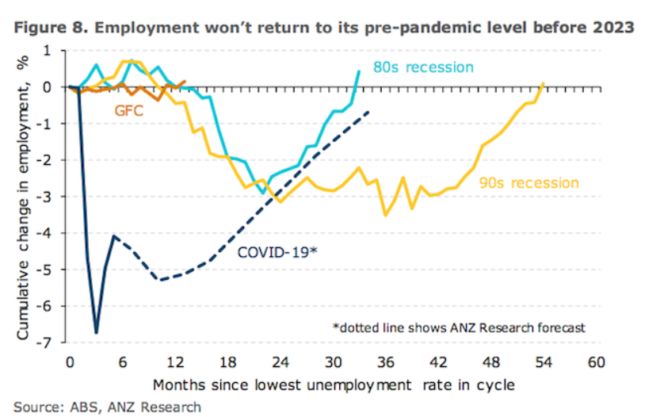 ANZ added that "one of the takeaways from the last two recessions and the GFC – that it takes many years for the labour market to recover – will apply this time too".
The news is a little better on the GDP front with ANZ projecting that growth will recover to pre-pandemic levels by H2 2022: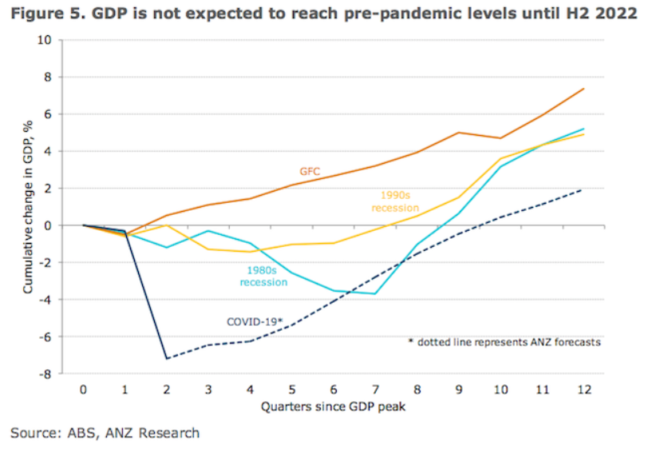 Last week, the Grattan Institute released research warning that it will take almost an entire decade for Australia to recover its lost output unless government's commit $100 billion to $120 billion of new economic stimulus:
It's inevitable that we'll have a large output gap this year – the second-largest state in the country has been in some form of lockdown for most of the financial year so far. But the really scary part is that the output gap is expected to persist for more than half a decade. On the PBO's projection, we won't close the gap between actual and potential output until 2027-28. In total, the output gap over the period between now and mid-2027 is projected to be around $620 billion in inflation-adjusted terms.

This projection should shock. If it comes to pass, we're in for the better part of a decade with the economy operating well below potential, with unemployment higher than it could be and living standards below where they could be.
Clearly, our governments need to launch a massive stimulus program to offset Australia's crashing private sector demand: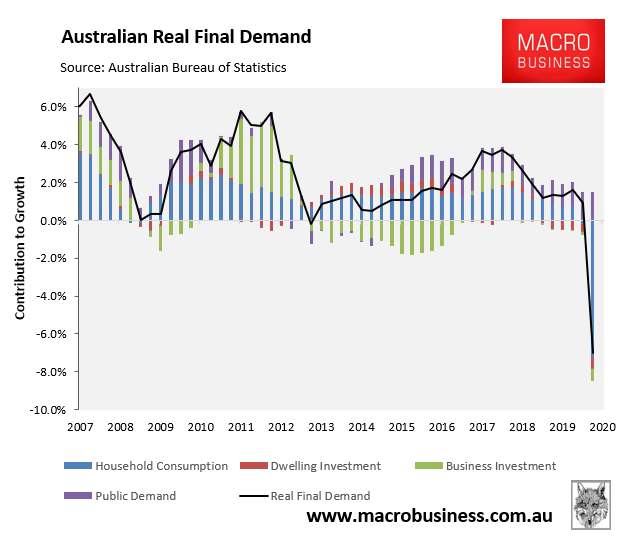 Otherwise, we face a deep and prolonged depression.
Now is not the time for Budget austerity.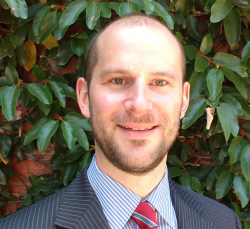 Latest posts by Unconventional Economist
(see all)