One has to be careful to sift what comes out of ZeroHedge. If it is taken literally then we'd all have dropped into caves long ago. But sometimes it does provide fantastic insights into market dynamics. Such as today with this cross-posted gem:
It was back in July when we first reported that Goldman had observed a "historic inversion" in the stock market: for the first time ever, the average daily value of options traded has exceeded shares, with July single stock options volumes hitting 114% of shares volumes.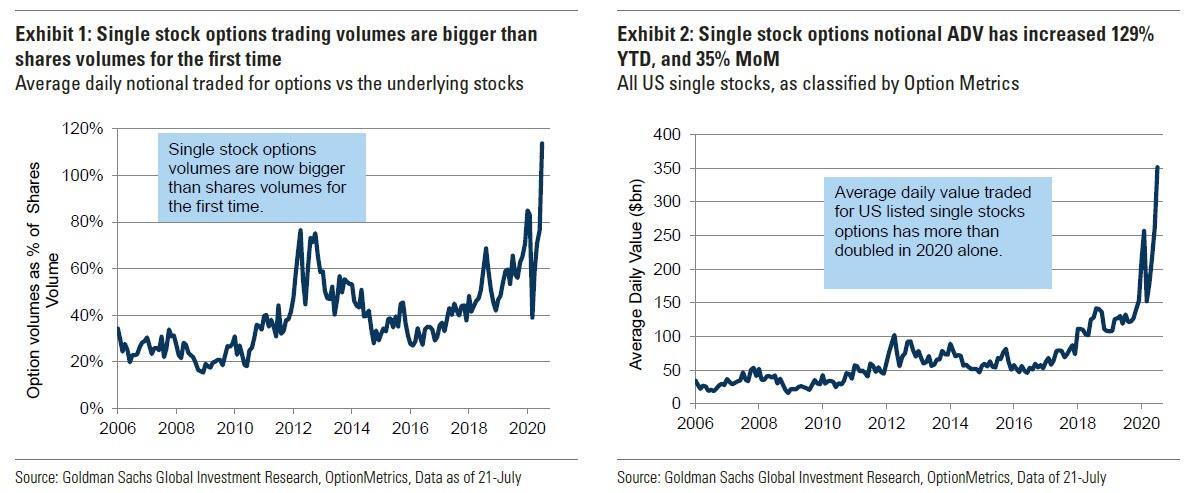 There are 8785 words left in this subscriber-only article.