Workers in outer suburban areas are saving thousands of dollars in commuting costs by Melbourne's working from home (WFH) rules:
Sandra Steven's family has had four people working or studying from home during the COVID-19 pandemic, but she says that has been more relaxing than her usual long commutes to work from Melbourne's outer south-east.

The software consultant would normally leave her house in Berwick about 7:00am and wouldn't return home until about 6:00pm.

But that changed when she moved to working from home full-time because of the coronavirus pandemic.

"Now I get to sleep in, I probably get up at 7:30am and am at work in the loungeroom by 8:00am," she said.

"At lunch times I am sort of free to take my son on his scooter around the neighbourhood."

And Ms Steven said when she finishes work at 4:30pm she is available straight away to spend time with her family, or help out around the house, because she no longer has a commute.

In the past, she has had travelled for up to 90 minutes each way to get to and from work.

"I am a lot less tired," she said of her experience working from home.

Ms Steven said she now didn't have the stress of juggling work and making sure she was able to pick her son up on time and she was saving money she would normally spend on petrol and buying lunches and coffee…

The National Growth Areas Alliance — a peak body representing councils in Australia's outer suburb growth areas — commissioned a study into people working from home during the pandemic.

The study included a survey of more than 6,000 Australians and nearly 2,000 people from outer-suburban growth areas.

Executive officer, Bronwen Clark, said the study found more than half-a-million Australians living in outer suburbs could work from home after restrictions ease.

"That's over 500,000 people off the roads, and not overcrowding trains and public transport, and they're saving a lot of money every year," she said.

"So on average someone from the outer suburbs commuting to work will spend nearly $8,500 per year just on transport."

She said of the people surveyed from outer suburbs, more than half said they would like to continue working from home at least one day a week, after coronavirus restrictions ease.

She said working-from-home options had particular benefits for mums living in outer suburbs.
Having workers commute into CBDs to work behind computers is the major driver of congestion on both road and public transport networks, which greatly raises travel times (and costs), lowers productivity, and necessitates costly investments to expand capacity.
The benefits from WFH are obvious:
Time and cost savings from not having to commute;
Greater workplace flexibility, especially for parents;
Less congestion on roads and public transport systems;
Less need to invest in transport systems and office space;
Less transport emissions;
More incidental contact with family;
Dispersing economic activity away from CBDs; and
Opening up greater housing options (including regionally).
However, there are costs as well, including:
Less social contact;
Increased risk of job outsourcing;
Less mentoring opportunities for young staff; and
More air conditioners / heaters running (negating environmental benefits from lower transport emissions).
Nevertheless, WFH offers net benefits, especially for established workers seeking greater flexibility.
Given so many Australians now work behind internet-connected computers in 'knowledge jobs', there is less need to have workers travel to a central location every day on crowded roads, trains, busses and trams. This is both archaic and inefficient.
The WFH phenomenon is one of the few positive externalities to arise from the COVID-19 pandemic.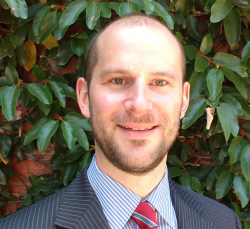 Latest posts by Leith van Onselen
(see all)