CoreLogic's head of research, Eliza Owen, has done a good job explaining why Melbourne dwelling values are falling at a much faster pace than the rest of the nation:
Melbourne has so far seen the largest cumulative declines in property values since March (3.5%). This was led by a 5.2% decline across the Inner East region.

As has been explored in recent weeks, the steeper decline across the Melbourne market is two-fold. Cyclically, Melbourne property is subject to more volatile growth rates, and is also presenting strong declines off the back of very high growth rates through the previous upswing. Structurally, there has been an enormous demand shock to the Melbourne property market with the closure of international borders, where Melbourne previously had the highest level of net overseas migration of the capital city markets.

This is similar to the Sydney housing market, which received the second highest volume of net interstate migrants over 2018-19.

Victoria has also seen the largest decline in payroll jobs of the states and territories, according to ABS data…

Looking forward, there are a variety of factors that will influence the outlook for home values. Of immediate concern is the steepening curve of the virus in Victoria. Considering Victoria accounts for around one quarter of the nation's economy, the stagefour lockdown has already dampened both consumer and business sentiment nationally and the interruption to economic activity will deepen and lengthen Australia's recession. Cities where labour markets are more impacted are also likely to under-perform, as will those with more significant exposure to overseas migration as a source of housing demand.

As federal government fiscal support moves from around $18 billion per month to around $3 billion from October, housing market conditions will be tested more broadly; this is when we are likely to see a rise in the number of households facing financial distress and a lift in urgent sales. The expiry of mortgage repayment holidays is another downside factor for the market. Pre-COVID, mortgage arrears remained around 1% of the mortgage book, but with unemployment expected to reach 10%, along with less fiscal support and an expectation that mortgagors taking a repayment holiday will need to face up to their debts by April next year, it's reasonable to expect a sharp rise in mortgage arrears which could see a lift in distressed properties hitting the market…

The outlook for both the economy and housing markets remains extremely uncertain, but risk remains skewed to the downside.
The explosion of COVID-19 cases across Melbourne and the city's harsh lockdown will cripple spending and likely send a large number of businesses to the wall, driving up unemployment, shrinking household income, and causing a large number of loan defaults.
Melbourne's economy is also most heavily reliant on immigration, which has virtually stopped.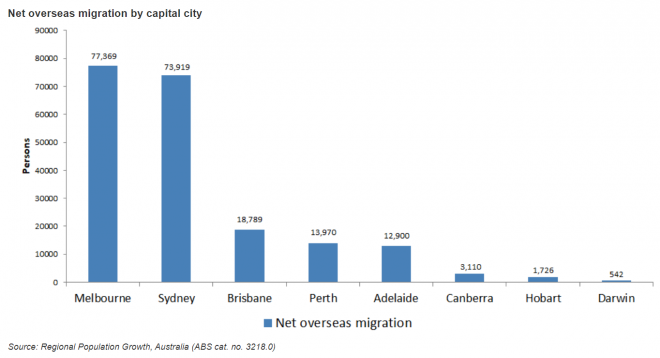 Melbourne's property market was already heavily overvalued in the lead-up to COVID-19. Now it faces a steep correction as fundamentals deteriorate.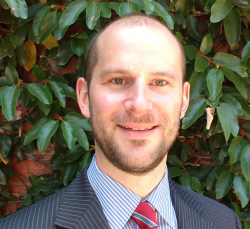 Latest posts by Leith van Onselen
(see all)