APRA released its early superannuation release data for the week ended 9 August, which revealed that another $711 million was withdrawn from Australia's superannuation system, taking the total amount withdrawn early to $31.1 billion:

As shown in the next charts, industry funds comprise the top six super funds for early release, together accounting for more than half of the total funds withdrawn: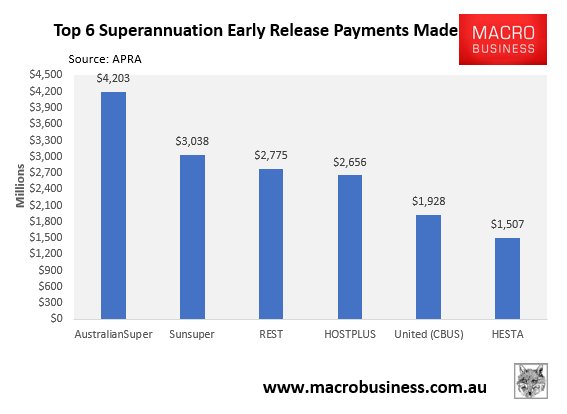 According to Money Management, industry funds are facing the loss of tens-of-millions of dollars worth of management fees because of the Morrison Government's early superannuation release policy:
"If 50% of the applicants were to run their balances to zero and close the accounts, this would see almost 1.5 million fewer accounts. Assuming an average administration fee of $100 a year this equates to a loss of $150 million of fees."

The analysis noted that additional fees would also be lost to fees charged for funds under management and lucrative fees for life and disability insurance.

Looking at the way in which industry funds had been disproportionately hit, HFS noted that total payments made as a percentage of the total membership benefits (in effect the net assets of the fund), industry funds had paid out 2.9% – ­more than double retail funds at 1.32% and public sector funds at only 0.71%.
No wonder industry funds squealed like stuck pigs when this policy was first announced.
This also helps to explain why industry funds have lobbied so strongly for the compulsory superannuation guarantee to be lifted to 12%, since more funds under management means more fees.
Always follow the money.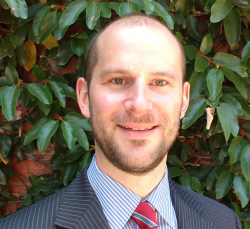 Latest posts by Unconventional Economist
(see all)