Victoria University's Janine Dixon and Jason Nassios have made the compelling case that cutting company taxes in the current environment is bad policy. Specifically, it would provide a windfall gain to foreign investors who have already invested in Australia at the current company tax rate. Hence it would shift a significant fiscal burden onto Australian taxpayers while also reducing national income:
They're at it again, pushing lower company tax as a way to resuscitate the economy… The new argument is that they'll help get us out of recession…

This recession is about households

When the time is right, it will be households that hold the key to reversing the effects of hibernation.

Australian households account for 60 cents in every dollar spent in the Australian economy, and they accounted for a disproportionate share of the fall in GDP in the first half of 2020.

With shops and cafes shut, the need for investment in new facilities is low.

The first step to recovery has to be reopening the businesses that exist and are closed or are operating well below capacity.

This means getting households spending, supported by stimulus.

Company tax cuts benefit foreigners

Our modelling in 2018 showed that while a company tax cut would stimulate investment and economic activity, in both the short run and the long run the benefits would accrue to foreign investors rather than to Australians.

In theory, all investors should respond positively to a lower company tax rate, but under Australia's system of dividend imputation local investors are shielded from company tax, meaning the cuts matter most for those overseas…

With foreign investors paying less tax, the local population would bear the consequences of spending cuts or higher taxes, broadly negating the benefit of higher wage growth.

COVID makes the case weaker

As well, much of the company tax cut would be 'wasted' providing a windfall gain to foreign investors already in Australia.

The case for a company tax cut is now weaker, not stronger, than it was in 2018.

Budget deficits will reach new highs in 2019-20 and 2020-21. It is the right policy for the circumstances we are in, but it will leave future governments with difficult decisions about budget repair…

If the company tax rate was to be cut now, it would be difficult later to restore it to where it was when it was needed.

The smaller tax contribution by foreign investors would mean more of the adjustment would fall on us.

And investors may well find us increasingly attractive

Another fresh reason to be cautious about a cut in company tax is that Australia's relative attractiveness as an investment destination might well improve…

We might continue to find (as we have in the past) that we get all the foreign investment we can handle with our company tax rate as it is.
Too right. If the goal is to lift investment, there is a simple lower cost solution: expand accelerated depreciation schemes. This would enable companies to write-off new investments faster, thereby directly encouraging investment. Moreover, unlike cutting the company tax rate, accelerated depreciation would not apply to pre-existing investments, thereby costing the Budget far less.
That said, Australian businesses won't ramp-up investment while the economy is suffering from an acute demand deficit, irrespective of tax settings. Moreover, given there is spare capacity everywhere, do we really want to add to this oversupply by increasing business investment?
Therefore, instead of wasting taxpayer money on company tax cuts or even accelerated depreciation allowances, the Government should instead concentrate on programs that will give the biggest boost to demand.
Permanently lifting JobSeeker and traditional Keynesian-style stimulus into long-life infrastructure and public housing makes far more economic sense.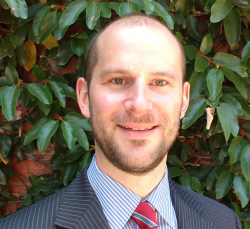 Latest posts by Leith van Onselen
(see all)