Chris Rands from Nikko Asset Management has penned a terrific report explaining why Australia's property market is headed for price falls of up to 20%. Below are key extracts:
The current housing figures have been remarkably resilient given the circumstances…

When determining a short-term outlook for house prices, three key indicators prove particularly useful: auction clearance rates, mortgage finance and building approvals. At the moment, these indicators are not pointing to serious concerns around housing, with the more likely short-term outcome being a decline in the 5 – 10 per cent range…

Auction clearance rates give a timely indicator of sentiment… To end up flat year-on-year over the next few months, we would need to see a 5 per cent fall in prices to offset the late 2019 strength…

Mortgage finance has fallen from its lofty levels during late 2019 and we expect this should weigh on prices—potentially in the 5 to 10 per cent range over the next few months…

The most recent figures for building permits show there's been a quick decline in the intention to build, which signifies house price weakness in the near term as developers expect sales will be harder to achieve…

Currently, Australia is facing its worst economic performance in 70 years with very little room for rates to fall. So, we must also think about how these indicators could move in the bigger picture environment…

Typically when discussing Australian housing, the narrative goes along these lines: "Yes our house prices are some of the most expensive in the world, but we have strong migration, good affordability and constricted supply compared to other countries, which justifies the high prices"…

As such, we look to the bigger picture indicators—unemployment, immigration, fiscal support and interest rates – to glean the potential direction of the housing market…

The largest risk to the property market at the moment comes in the form of unemployment, as Australia faces an unprecedented level of job losses…

Around 3.5% of the working-age population lost their jobs since March, which does not include those who are currently on the JobKeeper program (~3 million people). This is a decline of close to 700,000 jobs and is two times larger than that seen in the early 1990s recession and four times larger than the 2008 recession…

This huge level of unemployment has brought with it economic hardship that has required relief from the banking system. The Australian Banking Association has said that almost 500,000 borrowers have been granted loan deferrals, with the Australian Financial Review stating that about 1 in 5 of these "Are in deep financial strife". The Australian Prudential Regulation Authority (APRA) states that deferrals across home loans account for about 10% of all loans…

If a sizeable amount of those 1 in 5 who are in deep financial strife are deemed not able to repay, then there could be tens of thousands of forced sellers hitting the market in the back end of this year…

The current iteration of the government's higher-than-usual unemployment benefits were recently rolled for an additional six months, however, will offer lower benefits than previously received…

In Australia, the average mortgage balance is $400,000, which on a 30-year term with 3% interest would cost about $780 per fortnight. The bare minimum living expense for a person in Sydney, as calculated using an example lenders Household Expenditure Measure (HEM), is $546 per fortnight. With these stats we can now compare how the typical household would fare living with an average mortgage using an estimate of the different government benefits:

The shaded boxes in the table show the current forecasted financial position…

Compare this to the outcome that will be observed come October, when the payments are reduced—the right hand side of the table…

As noted above, approximately 700,000 Australians have lost their job (so will be reliant on JobSeeker) and more than three million people are currently on the JobKeeper program. Should these people find themselves in financial stress due to falling income come October, there could be more forced sellers in the property market…

And while not addressed above, this analysis also holds true for the large number of Australians who are renting, paying on average $872 a fortnight. Should these people be unable to afford rent, property investor income will be jeopardised…

Immigration and population growth…

Given the borders are expected to be shut until 2021, immigration will be weak for at least the next six months—moving population growth closer to the natural increase of 140,000 people, a reduction of ~60% vs a normal year.

Since the average Australian household has 2.6 people living in it, this will be a reduction in demand of around 80,000 properties per year while the borders remain closed…

Overall, this is one of the more concerning big picture ideas for housing over the next 12 months. A traditional source of demand from population growth will be slowing at a time when unemployment is high and the ability for Australians to buy housing is lower than usual…

Interest rates

Interest rates have consistently fallen whenever the housing market showed any signs of stress… Unfortunately for the RBA, rates are at a level they perceive to be the lower bound (0.25%). Without moving into negative territory, the RBA has little room to continue easing via traditional methods. Hence the viability of this strategy, cutting rates to keep prices rising as seen over the past 10 years, looks like it could be coming to an end…

When we come back to our question: how worried should we be? The answer to this question at the moment falls on government support and just how long it will last. So far, the government has reluctantly shown that it expects to continue these support measures with new restrictions and the banks have been given another six months to extend deferrals to those who can repay at the end.

Hence, depending on how these support measures are changed, there is good reason to believe that the negatives will continue to outweigh the positives over the next 12 months as the expansionary polices are slowly unwound. This means house prices could fall further than the forecast 5 – 10 per cent that most expect over the short term and into the 10 – 20 per cent decline range.

That certainly calls for more concern than the short term indicators would suggest.
This is excellent analysis that accords with MB's view.
The big risk is that with both prices and rents falling, Australia's army of negatively geared landlords will cut their losses and sell en masse. This could lead to a large number of for sale listings hitting the market, causing a feedback loop that drives prices even lower.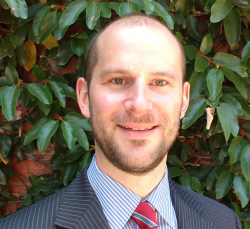 Latest posts by Leith van Onselen
(see all)