Via Westpac:
In last week's biannual parliamentary testimony before the House of Representatives Standing Committee on Economics, RBA Governor Lowe made some specific references important to the bond market.

His position on borrowing and budget deficits is quite clear: "By borrowing today to support the economy we are avoiding an even bigger loss of output and jobs that would damage our economy and society for years to come, which would put ongoing strain on the budget". He supported the argument noting that "Australia's public finances are in strong shape; public debt is low; the balance sheet strong due to decades of good economic performance; and financing costs have never been lower". That supports our view that Australia's remains extremely attractive on a relative reward-for-risk basis, despite what are historically high absolute debt levels and potential borrowing programmes over coming years.

On the policy front, Dr Lowe also noted that the Board could reduce the cash rate by 0.1–0.2% but he doubted whether that would make any worthwhile difference. Another possibility was to move the bond rate target out along the curve from the current three year maturity to five years, although implied that is very unlikely given that the maturity chosen is helpful from of forward guidance perspective. He is comfortable that rates will be on hold for 3 years.

From the AU bond markets perspective, all of the comments are around further accommodation and can be interpreted dovishly in that context.

As expected, AU bonds have been outperforming in a US-led sell-off, with the AU-US 10yr spread back around 25bp. Our target was 20bp even before the RBA resumed its asset purchases and remains so.
We have shortened our bond long a little but remain comfortable that yields have nowhere to go. The Great Fakeflation has only washed over a vast and terrible leviathan of COVID-19 bad debts in the private sector and the moment public support is withdrawn it will breach spectacularly.
This is particularly the case for immigration and housing dependent Australia.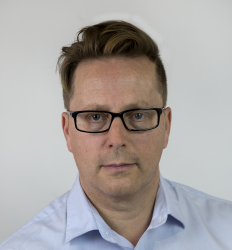 Latest posts by David Llewellyn-Smith
(see all)