Let's put aside the debate about whether or not Victoria should or shouldn't crush the virus. Instead, let's focus on where it is actually going right now.
Victoria's lockdown is backsliding already, under assault from rent-seekers that long ago put aside doing business for lobbying. At rentier headquarters, the AFR:
The Victorian Andrews government has made concessions on lockdown restrictions for business, after a revolt by top CEOs including Woolworth's chief executive Brad Banducci who has secured a compromise deal for Woolworths, Coles, Aldi and Metcash.

Concessions revealed by the government on Thursday included greater flexibility for building and construction work, allowing metal workers and concessions for flower growers, poultry farmers, seafood and small abattoirs, as well as car parks for essential workers.
So, this Stage 3.5 lockdown is now much more likely to result in an ongoing pandemic.  Given the lack of will, lack of foresight and fragmenting political economy, VIC will be very fortunate to cut virus numbers to where NSW has them.
What will that look like then?
First, social distancing and ongoing fear will suppress demand for as long as the pandemic lasts. The likelihood is there will be further lockdowns as suppression fails from time to time.
Second, no state, probably not even NSW, will open up to VIC so long as the pandemic lasts. None of SA, WA, QLD, TAS, ACT and NT will open their borders to either, suppressing demand everywhere so long as the pandemic lasts.
Third, it will be impossible for Canberra to open international borders either, suppressing demand so long as the pandemic lasts.
Meanwhile, Australian identity will disintegrate as various state leaders mobilise their polity's anger against others. In some cases, quite rightly. Canberra has already lost the faith of the entire polity, so it will not be able to do anything to stop it.
Australia will fragment into non-virus and virus jurisdictions. The commodities fortress economies will radically outperform the property-busted and deflating south-eastern virus economies, and the entire edifice of Australian horizontal fiscal transfers will come under immense strain. The national economy may never recover.
It's hard to believe that it could come to secession and kinetic conflict. But if there is no effective vaccine and the pandemic runs for five years then who knows? Just imagine if WA decided to keep a larger portion of iron ore taxes to boost its fortress economy, for instance. Will Clive Palmer invade WA with Canberra's backing?
See Bloomie today:
Covid-19 has created an economic downturn that will cause a "pandemic depression" in many countries, according to World Bank chief economist Carmen Reinhart.

The world will follow a path similar to the 2008 global financial crisis, only worse…

…The Reinharts warn that an economic rebound shouldn't be confused with a recovery. In all of the worst financial crises since the mid-19th century, per capita gross domestic product took an average of eight years to return to pre-crisis levels, they say. The Reinharts encourage countries to press on with fiscal and monetary stimulus.
Without a vaccine, that nobody knows is coming, virus suppression will break "Australia". It already is.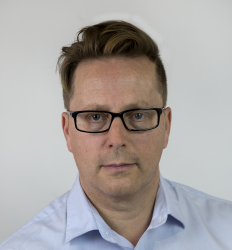 Latest posts by David Llewellyn-Smith
(see all)