Eat this Australia:
Labour market at a glance

Unemployment rate fell to 4.0 percent.
Underutilisation rate rose to 12.0 percent.
Employment rate fell to 66.9 percent.
Filled jobs fell 0.5 percent.
Average weekly earnings (including overtime) fell 2.8 percent
Wage rates increased 2.1 percent annually.

Employment at a glance (seasonally adjusted)
Jun 2020 quarter
Quarterly change
Annual change
Percent
Percentage points
Unemployment rate
4.0
-0.2
0.0
Underutilisation rate
12.0
1.6
0.9
Employment rate
66.9
-0.6
-0.6
Labour force participation rate
69.7
-0.8
-0.6
(000)
Percent
 Unemployed
 111
 -5.1
2.1
 Employed
 2665
 -0.4
 1.2
 Filled jobs
 1989
 -0.5
 0.8
 Working-age population
 3984
 0.5
 2.0
 Wages at a glance
 Index
Percent
Wage inflation (salary and wage rates, including overtime)
All sectors
1218
0.2
2.1
Private sector
1222
0.2
1.7
Public sector
 1206
 0.2
 3.0
 LCI analytical unadjusted
 1395
 0.4
  3.1
 $
Percent
 Average ordinary time hourly earnings
 33.33
 0.6
 3.0
 Hours at a glance (figures seasonally adjusted)
  Hours
 Percent
 Average weekly paid hours for FTEs (QES)
 Ordinary time
 36.91
 -2.6
 -2.4
 Total
 37.44
 -3.1
 -3.0
 (millions)
 Percent
 Total weekly paid hours (QES)
 60.6
 -3.4
 -1.9
 Total actual weekly hours worked (HLFS)
 81.4
 -10.3
 -9.1
Note:

LCI – labour cost index

QES – quarterly employment survey

HLFS – household labour force survey

FTEs – full-time equivalent employees

Due to rounding, changes do not always sum to the published totals.

Summary

In the June 2020 quarter, unemployment and employment both fell, as more people were not in the labour force.

Underutilisation rose this quarter, as unemployment falls were outweighed by rises in underemployment (people working part-time who wanted and were available to increase their hours) and available potential jobseekers (jobless people who would have been unemployed if they had been actively looking for work).

Hours fell far more sharply than employment, reflecting reduced hours worked during lockdown by people who remained employed. Hours paid for by businesses in the quarterly employment survey (QES) fell less than hours actually worked in the household labour force survey (HLFS), as many businesses were able to continue to pay some or all wages over the quarter.

Wages remained relatively static when quality and quantity controlled in the labour cost index (LCI), buoyed primarily by April's minimum wage increase, but weekly earnings per FTE dropped sharply in the QES, as steady hourly pay could not compensate for falling weekly hours.

Note: Labour force status classifications unchanged in response to COVID-19

Stats NZ adheres to best practice and required standards set by the International Labour Organization (ILO). These standards have not been changed in response to COVID-19 to ensure international comparability and consistency of estimates.

Note: population reweight

This release incorporates revisions to historical household labour force survey data from the September 2018 quarter to the March 2020 quarter to account for the latest national population estimates. As such, figures published this quarter may differ from those previously published.

Household labour force survey estimated working-age population: June 2020 quarter shows the effects of this revision.

Unemployment

The seasonally adjusted unemployment rate fell to 4.0 percent in the June 2020 quarter, down from 4.2 percent last quarter.

For men, the unemployment rate fell to 3.6 percent, down from 4.0 percent last quarter.
For women, the unemployment rate rose to 4.4 percent, up from 4.3 percent.

The seasonally adjusted number of unemployed people fell to 111,000 (down 6,000).

7,000 fewer men were unemployed.
1,000 more women were unemployed.

The fall in the number of unemployed people coincided with a rise of 37,000 people not in the labour force.

Underutilisation

The seasonally adjusted underutilisation rate rose to 12.0 percent this quarter, up from 10.4 percent last quarter. This was the largest quarterly rise recorded since the series began in 2004.

For men, the underutilisation rate rose to 9.4 percent, up from 8.3 percent.
For women, the underutilisation rate rose to 14.9 percent, up from 12.7 percent.
Now, let's not get ahead of ourselves. These numbers suffer from the same problems that the ABS' numbers do. They are also quarterly so smooth the losses.  The falling participation rate will be holding down the UE rate and there are many Kiwis on NZ's JobKeeper version as well.
There will be an ongoing adjustment for NZ in some external facing sectors as well so further jobs weakness is to be expected.
But it is early evidence that virus elimination will stabilise your economy much better than the groundhog day of suppression.
At 12%, the NZ underutilisation rate is a quantum leap better than Australia's 19.1%.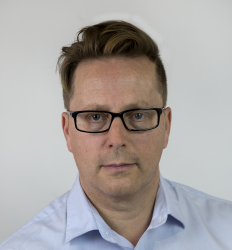 Latest posts by David Llewellyn-Smith
(see all)