Victoria has recorded another 372 COVID-19 infections and 14 deaths: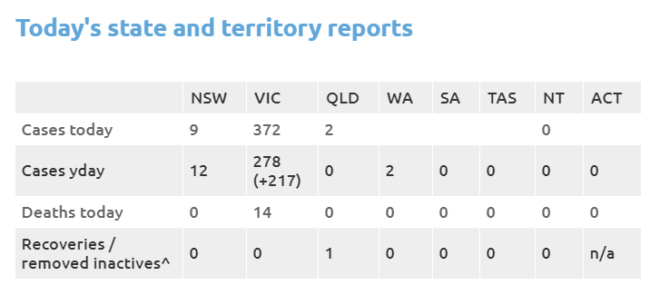 Despite the daily rise, infections continue to trend lower: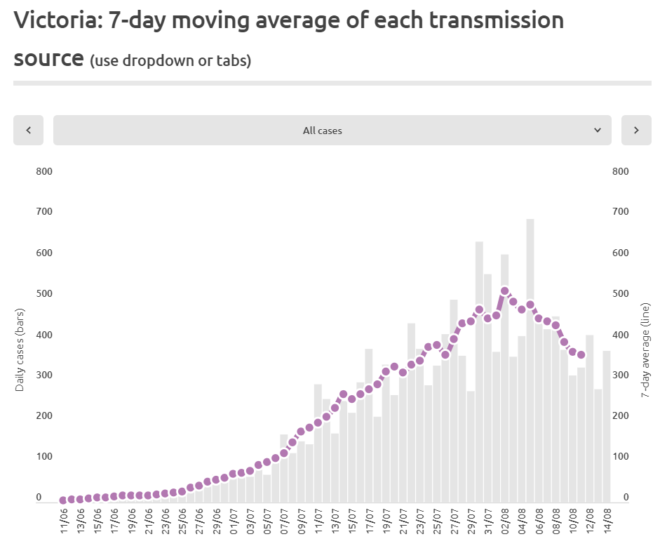 As does the growth rate: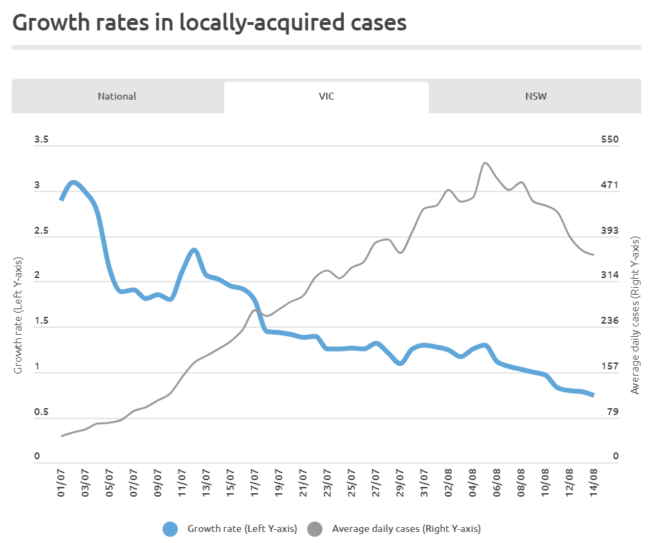 NSW, by contrast, recorded 9 new infections, 6 of which were locally acquired: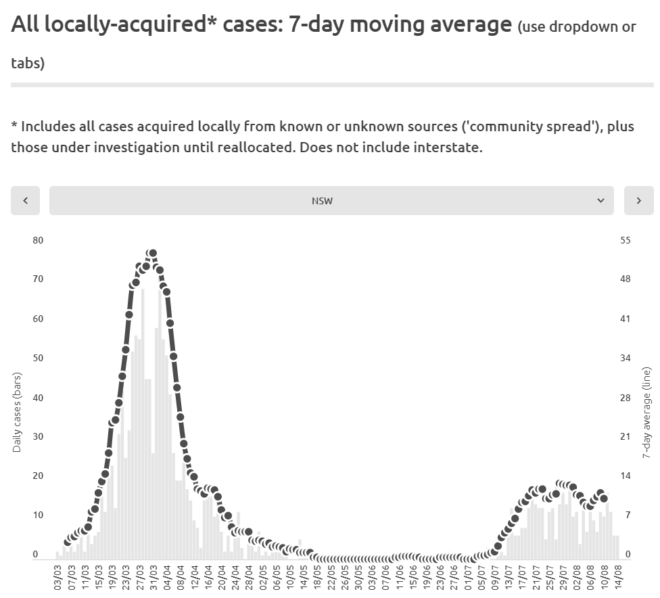 However, the growth rate remains above one: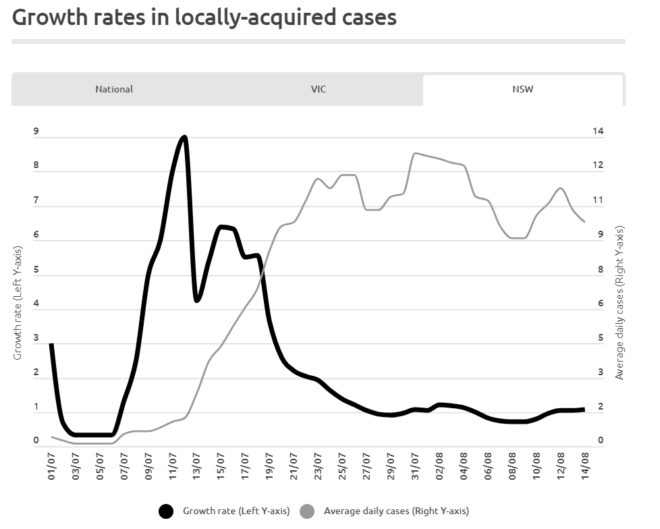 But NSW still appears to be controlling the outbreak much better than Victoria: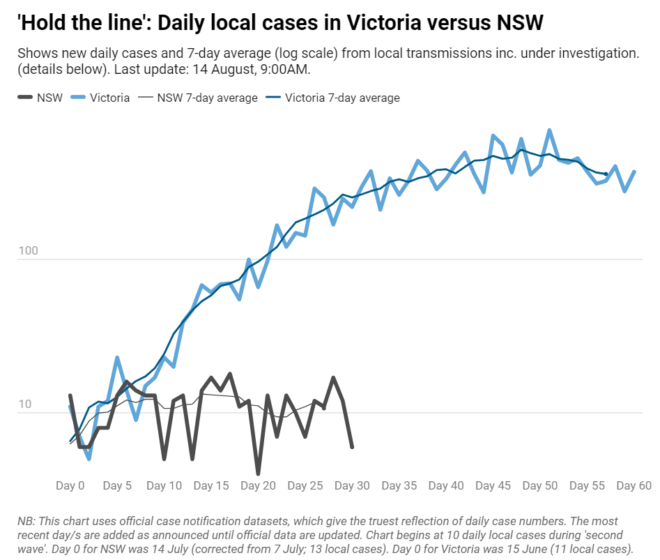 That said, epidemiologists believe that NSW's true infection rate may be way larger than officially reported:
University of Melbourne epidemiologist Tony Blakely said the presence of cases without a known source was "a good signal" actual case numbers were a lot higher.

"So, if they've got an average of 20 [cases per day] in the last week, that means that at any one point in time, there's about 200 other cases out there that we don't know about. Basically, 10 times the daily count," Professor Blakely said…

Leading epidemiologist Mary-Louise McLaws agreed NSW had some level of undiagnosed transmission of COVID-19, with at least one undiagnosed case for every diagnosed person.

"I am not sure I would put it as high as 200, but I accept the argument that for every diagnosed person, there is probably at least one other that we don't know about, or possibly two or three," Professor McLaws said.
The same could obviously be said for Victoria, given the high number of infections from unknown sources: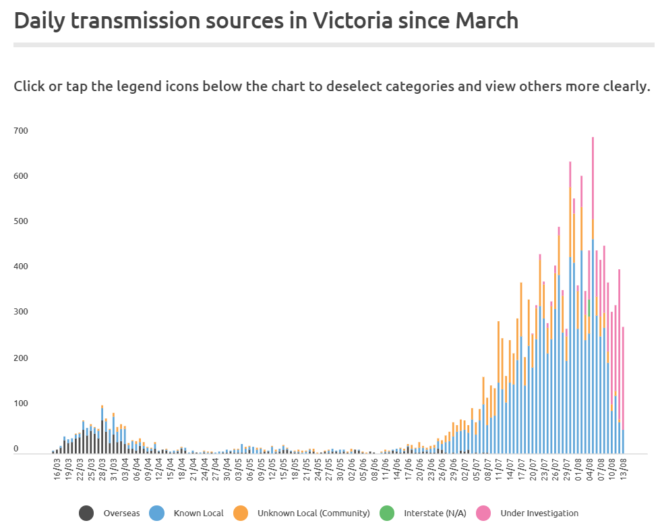 Regardless, Victoria has 8224 active COVID-19 cases, 96.3% of the nation's total. By comparison, NSW has 297 active COVID-19 cases, 3.5% of the nation's total: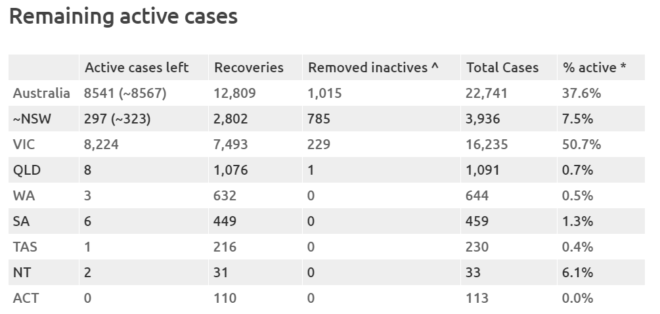 Victoria has now recorded 16,235 COVID-19 infections since the pandemic began, more than quadruple NSW's 3,936: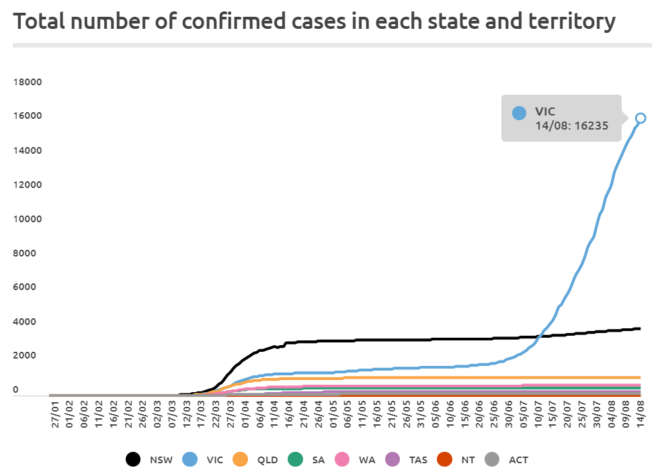 Victoria has also recorded 245 COVID-19 infections per 100,000 residents, five times NSW's 49 per 100,000: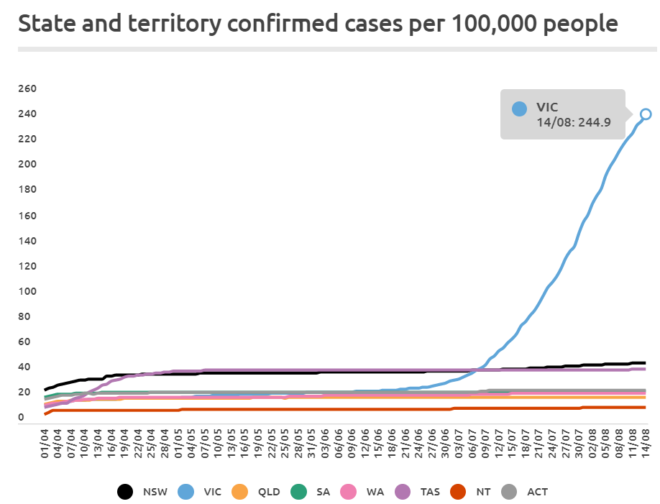 At least infection rates are falling.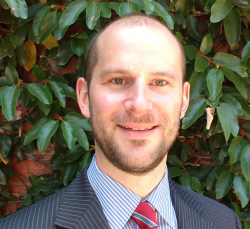 Latest posts by Leith van Onselen
(see all)