Victoria has recorded another 278 COVID-19 cases alongside 8 deaths: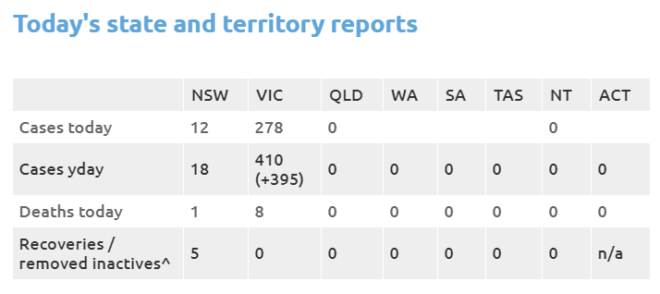 The trend continues to improve: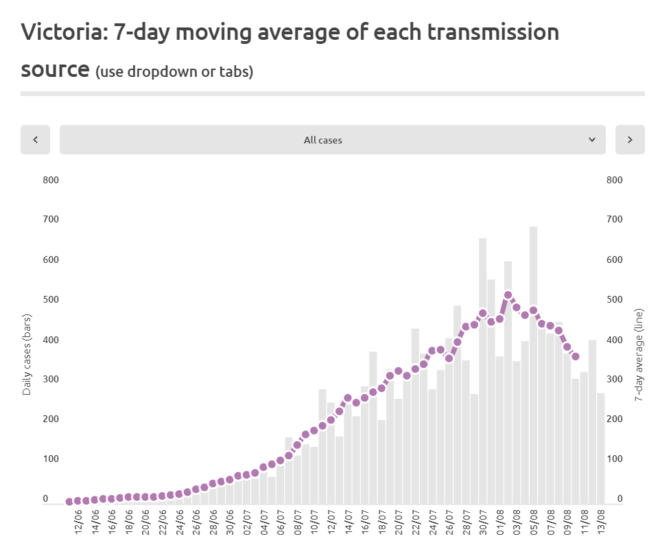 And the growth rate is now well below one: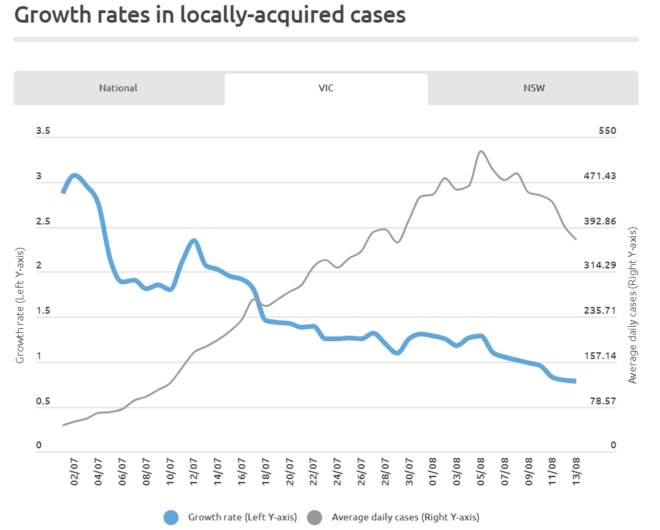 NSW recorded 12 new cases and one new death. But it continues to hold the line with only seven cases from local transmission: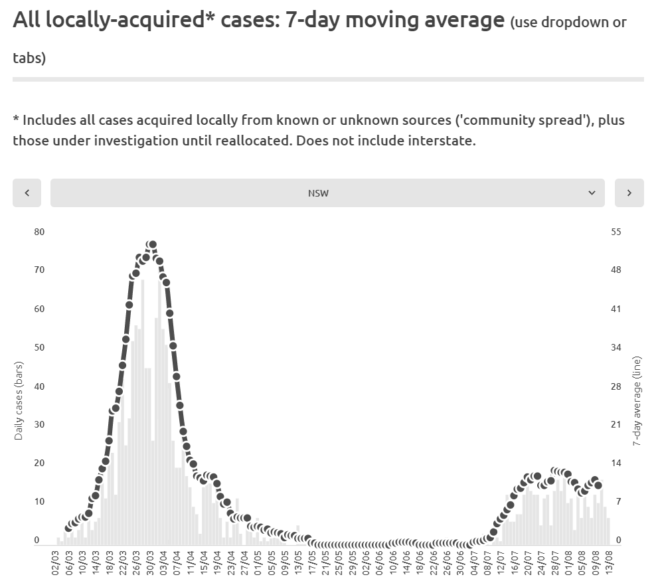 But its growth rate remains just above one: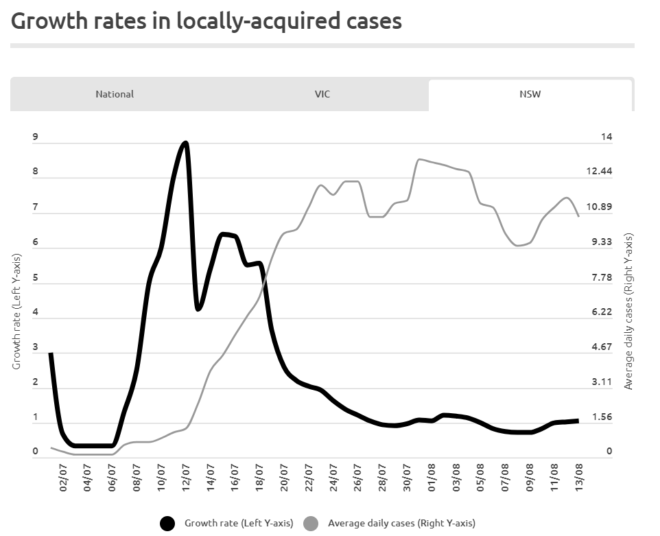 Still, it has done a far better job controlling the outbreak than Victoria: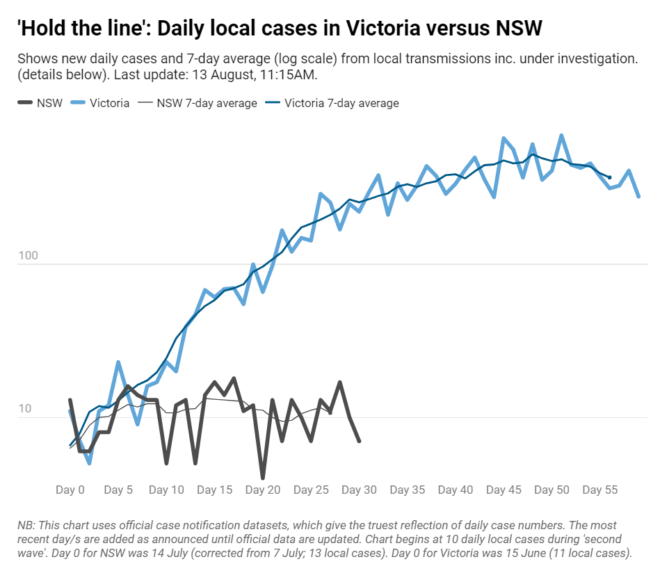 Victoria now has 8,147 active COVID-19 cases, 96.2% of the nation's total. This compares to NSW's 303 active cases, 3.6% of the nation's total: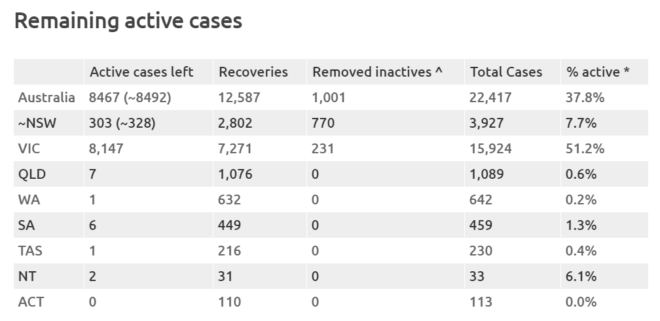 Since the pandemic began, Victoria has recorded 15,924 COVID-19 infections, quadruple NSW's 3,927: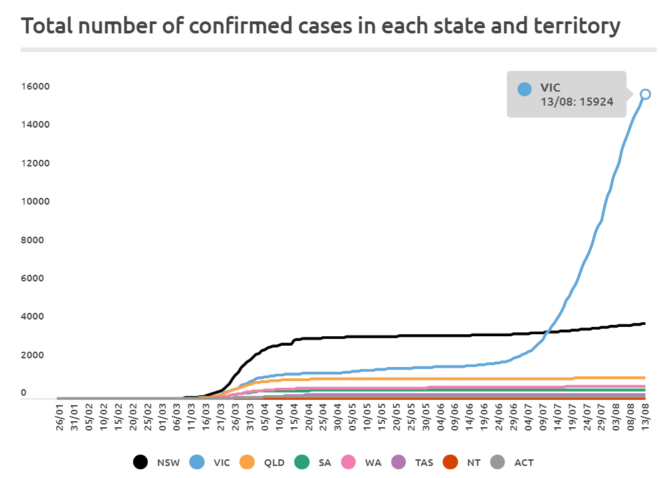 Victoria's infection rate has now hit 240 per 100,000, around five times NSW's 48 per 100,000: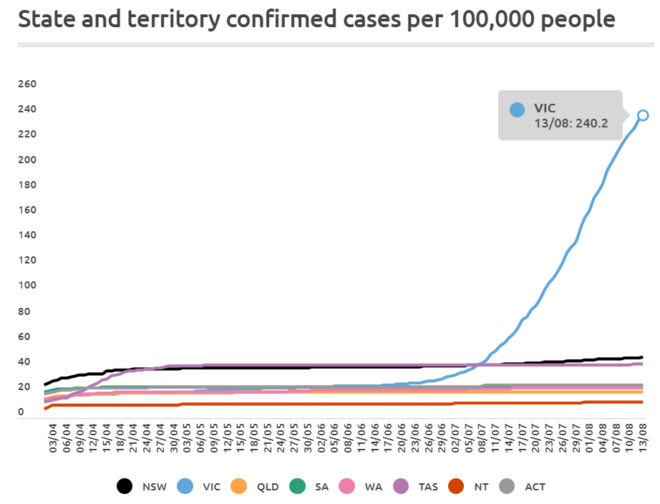 At least the situation in Victoria is improving.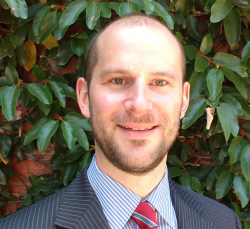 Latest posts by Leith van Onselen
(see all)