Yes, it's back to the good old days when railway gauges were different widths in different states. Via Crikey:
Did Dan Andrews really want to put Victoria into a brutal stage four lockdown? While he retains the rusted-on support of many on the left (as Donald Trump does from the right), it feels like the premier just signed his own political death warrant.

Speaking to media and announcing the changes, Andrews casually noted that had stage three restrictions remained, it would have taken until the end of the year to get cases down to zero. This very significant off-hand comment was largely ignored by pretty much everyone.

Since when has the stated goal in Victoria, or anywhere in Australia, been to eliminate the virus?

Both state and federal governments have repeatedly said the purpose of the lockdowns since March was to suppress the virus, in order to ensure that the health system isn't overloaded.
Meanwhile, north of the border, via Domain:
The Berejiklian government will exhaust all options with coronavirus restrictions before it shuts down the economy, with a key minister saying stubborn case numbers could force changes.

Victor Dominello, one of the government's senior ministers leading NSW's COVID-19 response, said "shackling the economy" was not an option and warned the state's biggest threat was complacency.

"Compliance can be escalated up or down depending on infection rates. If the rates are stubborn then we can turn up the dial further on compliance," Mr Dominello said.

"Given what is at stake in terms of jobs, we need to exhaust compliance measures before we shackle the economy."
In short, within six weeks, VIC will be shooting towards elimination. NSW will likely have more cases than ever. The former won't open to the latter as the two pass like ships in the night.
And no other state will open to either until the virus is entirely gone.
While in Canberra, we are still on track for a massive fiscal cliff, with little new stimulus offered despite the Victorian lockdown, just as house prices crash and banks send bad loans to the knackery.
Albo does have a chance at the next election.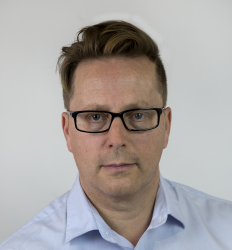 Latest posts by David Llewellyn-Smith
(see all)