Australia's union movement has called on the Morrison Government to axe working holiday maker visas:
The Australian Workers' Union, the Shop Distributive and Allied Employees Association and the Transport Workers' Union have formed an alliance, calling for an urgent end to the working holidaymaker visa.

In a submission to a federal review of the farm workforce, the Retail Supply Chain Alliance claimed the backpacker program was rife with exploitation and called for more Australians to work on farms as well as an expansion of the seasonal worker program.

It comes days after industry body the Australian Fresh Produce Alliance (AFPA) told a parliamentary inquiry that removing working holidaymakers would cost the economy $13 billion and could drive up the price of fresh fruit and vegetables by as much as 60 per cent.

AFPA estimated almost 130,000 people on the working holidaymaker visa were typically employed across the sector.

But backpacker numbers have fallen by 50,000 since Australia introduced restrictions to slow the spread of COVID-19 earlier this year.

AWU national secretary Daniel Walton said the pandemic had shown the horticulture industry's over-reliance on overseas workers at a time when regional unemployment was "through the roof".

"Farmers need to attract Australians back into the horticulture workforce," he said.

"The concept that Australians don't want this work isn't just wrong, it's offensive. All work is dignified and should be respected."

Mr Walton said if farmers "started paying people decent wages, there's a willing workforce already out there in rural and remote Australia".

…unions claimed "the evidence for systemic and widespread exploitation in Australia's horticulture sector is empirical", and referred to several recent legal proceedings involving backpackers employed on farms.
Recall the abundant evidence showing that temporary migrants have been ruthlessly exploited on Australia's farms.
In 2016, the Fair Work Ombudsman completed an inquiry into Australia's backpacker visa scheme, which found that "many backpackers are being subjected to underpayment or non-payment, unlawful deductions, sexual harassment, unsafe working conditions and other forms of exploitation".
The Senate report, entitled A National Disgrace: The Exploitation of Temporary Work Visa Holders, documented widespread abuse of Australia's Working Holiday Maker visa program, which was "consistently reported to suffer widespread exploitation in the Australian workforce".
The 2017 National Temporary Migrant Work Survey found that one in every seven temporary migrant fruit and vegetable pickers were paid $5 an hour or less, and a third $10 an hour or less.
In 2018, a group of academics jointly penned an article in Fairfax claiming that exploitation of temporary migrant farm workers is rife:
Australia already has more backpackers, and relies more strongly on them for horticultural work, than any country…

Unlike agricultural visas in New Zealand, Canada and the United States, and unlike Australia's own Pacific seasonal worker program, there is no pre-approval of employers. Nor is there systematic ongoing regulation to ensure compliance with workplace laws…

Story after story after story have exposed exploitation on farms…
More "systemic exploitation" of migrant workers on Australia's farms was exposed last year and this year.
At present, there is no labour marking testing before farmers can hire a backpacker. Current backpacker visa arrangements also require no preference whatsoever for local workers.
Given the documented abuses, unions are well justified in seeking to curb the abuse of the working holiday maker visa scheme.
There are also good productivity arguments.
Allowing farms to pluck cheap migrants in lieu of paying higher wages to local workers discourages them from innovating and adopting labour saving technologies, which would boost the economy's overall productivity. It also prevents creative destruction by enabling low productivity farms to remain in business.
Put another way, stemming the flow of low-wage migrants onto farms would force the least productive ones to shrink and go bust, transferring workers, land and capital to more productive businesses, thus raising average productivity across the economy.  Further, all farms, observing higher wages, would invest more in labour saving technologies and restructure to raise productivity.
There's a reason why farms in advanced nations typically involve a handful of workers operating heavy machinery, whereas in low-wage developing countries farms are manned by many workers doing manual labour. The higher cost of labour in advanced countries forces farms to invest in labour saving machinery, which lifts productivity.
The key ingredient for Australian agriculture to flourish is productivity-enhancing automation, not migrant slave labour.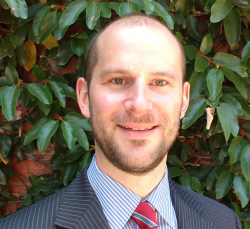 Latest posts by Leith van Onselen
(see all)