Last month, Robert Gottliebsen warned that the shift to working from home (WFH) will suck the life out of Australia's CBDs. Now Gotti's back claiming that WFH can do permanent damage to businesses and careers:
As a result of the COVID-19 changes many Australians have discovered the delights of working from home and many enterprises are planning to readjust their workplace patterns to accommodate them.

A number of professional firms have contacted me in recent weeks warning that we may create a new generation of under-educated lawyers, architects, accountants and other professions.

…research into the Fortune 500 companies by Ben Waber, the president and co-founder of Humanyze carries alarming warnings.

Humanyze and Waber have concluded that if too many workers regularly spend more than two days a week away from the office it will greatly damage the long-term dynamic of the enterprise.

Top managers who are now under pressure to change the working systems should be very careful how they do it. They need to make sure younger people can come through and skills are transferred to help in future. And of course, some middle managers advocating change realise that by freezing out the next generation they can lock in a longer and more successful career for themselves.

For some enterprises extensive working from home will be a winner. But for others it will be a disaster.
I take the opposite view and believe that WFH is one of the few positive externalities to emerge from COVID-19.
WFH has eliminated the need for hundreds of thousands of workers to waste money, fuel and time travelling into a central location to work.
WFH frees up transport infrastructure, eliminating the need for massive investments to expand capacity. It also reduces the need for companies to waste huge sums on expensive office space.
WFH is better for the environment, given it reduces traffic, congestion and emissions on our roads.
WFH gives parents flexibility and incidental interaction with their children.
Finally, WFH offers housing affordability benefits, since it enables workers to live further away from work, including in regional areas.
Sure, there are drawbacks, including:
Less social contact at work;
Increased risk of job outsourcing;
Less mentoring opportunities for young staff; and
More air conditioners / heaters running at home (partly offsetting environmental benefits and cost savings from lower transport emissions).
But it's easy to conclude that WFH offers net benefits, especially for established workers seeking greater flexibility.
Given so many Australians now work behind internet-connected computers in 'knowledge jobs', there is less need to have workers travel to a central location every day on crowded roads, trains, busses and trams. This is both archaic and inefficient.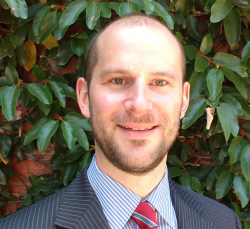 Latest posts by Leith van Onselen
(see all)