Via UBS' excellent Jonathon Mott:
SME health-check – deteriorating since the Melbourne lockdown

Our recent SME In-depth Report laid out key indicators to watch for the health of the sector. Higher frequency data by both the ABS and ACA Research indicates that SME performance has worsened since Melbourne re-entered lockdown. ABS data indicated that 50% of small businesses nationwide saw revenue decline over the month to 23 July, while only 16% reported a rise in revenue. Indeed, ACA Research suggests SME revenue is now down 33% since the pandemic began, slipping 4% since mid-June (and now only 6% above its trough on 19th April). Furthermore, ACA Research also indicates a record 41% of SMEs have decreased staff, with the average change in staff -18% (consistent with levels seen is May). See charts within for full details.

How many businesses will fail?

However, we believe the most disappointing data from the ABS shows that 24% of businesses that are currently accessing COVID support (e.g. JobKeeper, loan deferrals, rent deferrals) expect to close when support is no longer available (10% of all firms). By industry: accommodation & food services (23% of all firms); transport & warehousing (18%); education & training (17%); and arts & recreation (15%) believe they will have to close. These statistics are consistent with ACA Research data which indicates that 36% of SMEs are "very concerned" about business survival (prev. 35%) and a further 36% "quite concerned" (prev. 27%). In addition to closures, 32% of firms currently receiving support expect to have to lay-off staff when policy support is withdrawn.

Total credit outstanding shrinks in June by the most since the 1992 Recession

RBA credit aggregates showed total private credit fell -0.2% (m/m) in June. Weakness was across the board. Owner Occupied Housing growth slowed to 0.3% (m/m); investor housing fell -0.04% (m/m); personal unsecured credit fell -0.6% (m/m); while business credit contracted -0.8% (m/m). Despite the government and regulators urging banks to support lending to households and businesses, indicators suggest demand for credit is very weak. We recently found that real business credit growth has turned negative during every depression, recession and financial crisis since 1860.

Remain positive the banks on valuation, but recent data is not encouraging

While the upcoming reporting season should be robust and bank valuations are not stretched, the second wave outbreak in Victoria (and potentially NSW & QLD) is very concerning. With 56% of Australians employed by SMEs, further support appears necessary to avoid a second wave of business failures and unemployment, in our view.
Banking valuations are stretched.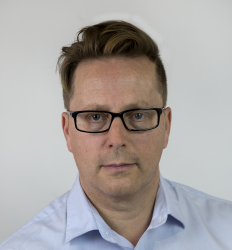 Latest posts by David Llewellyn-Smith
(see all)