Via the excellent George Tharenou at UBS:
Q2 retail volumes fell a record 3.4% q/q (-2.4% y/y); as retail prices lifted 1.2%

Meanwhile, Q2 retail volumes fell a record 3.4% q/q (UBS & mkt: -3.0%, pre: +0.7%), and -2.4% y/y (after +1.1%). In contrast to a record 1.9% q/q collapse of CPI, retail prices (1.2%, 4.2% y/y) rose the most since the GST, especially food (1.7%, 6.8%). June trade surplus lifts to $8.2bn; Q2 real GDP tracking ~-5% q/q (vs mkt ~-7%)

Vic lockdown could hit GDP ~$10-$16bn or ~2-3½% of quarterly national GDP

Amid a 2nd wave of COVID, the Victorian Government extended its lockdown, declaring a 'state of disaster'. Previously, Melbourne (20% share of Australia's population) faced 'Level 3' restrictions for 6 weeks. Australian Treasury estimated the hit to the economy would be ~$3.3bn. Our base case allowed for a ~10% decline in activity that would cost ~$5bn, or ~1% of quarterly national GDP. However, Melbourne now faces much tighter 'Level 4' restrictions, and for another 6 weeks ahead (so ~2 months in total); while the rest of Victoria (an additional ~5% share of population) will also now start 'Level 3' restrictions for 6 weeks. We have benchmarked the impact on the economy using the RBNZ industry analysis, but re-weighted for Victoria. Overall, we estimate the total potential hit to Australian (i.e. Victorian) GDP will be at least $10bn, or >2% of national quarterly GDP; and probably closer to ~$16bn, or ~3½% of GDP. There is downside risk to the outlook. That said, our forecasts had been below consensus, with Q3 of 1.3% q/q, and the Q4 fiscal cliff seeing just 0.2%. Meanwhile, we estimate the initial Level 3 restrictions in Melbourne impacted ~½mn jobs, & the tightening doubled the impact to >1mn, or ~10% of total employment, posing material downside risk to our forecast fall of just ~1% (~125k); suggesting unemployment may reach ~10%, vs our 8% peak. Actual job losses will depend of the duration of the lockdown, and any offset from a policy response. In addition to some State Government payments, the Australian Treasurer announced $1500 paid pandemic leave for 2 weeks for workers required to self-isolate; and indicated easing the eligibility criteria for JobKeeper to a 30% revenue fall for the current quarter, albeit still tapering the rate from $1500/fortnight, to $1200/$750 (if working less than 20 hours/week). We estimate a further extension of JobKeeper and JobSeeker to mid-2021 could cost $10bn to $13bn.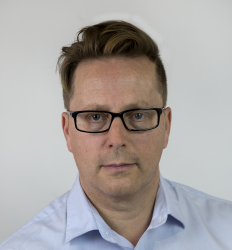 Latest posts by David Llewellyn-Smith
(see all)