Via the excellent Jonathon Mott at UBS:
Two steps forward… one big step back?

With Melbourne moving to Level 4 lockdown (all non-essential businesses closed), the outlook for the Australian economy and banks has deteriorated sharply. After a strong economic bounce from May until early July, this is a clear setback. While the assumptions underpinning the banks' overlays in their March results looked relatively conservative, this may no longer be the case, especially in Victoria. We still expect lower credit impairment charges with the June Results/Updates (from 12th Aug, see Figure 1) given limited new NPL formation as a result of loan deferrals, however banks are likely to be rewarded for provisioning prudence in this environment.

The dividend you pay when you're not really paying a dividend

Given APRA's vague instructions that banks can payout up to 50% of "earnings" in dividends but these must be "offset" with DRPs or other capital raisings, we believe Boards have an awkward decision to make. Should banks return cash to shareholders, then immediately issue new shares to offset the hit to capital just to create an artificial yield – an 'artificial dividend'? Unless shareholders participate in the capital raising, the Board is effectively reducing investors' holdings (via dilution) to give cash back to them. With every bank (excluding CBA) trading below Book Value, we believe this is economically irrational. We believe all shareholders must recognise that bank dividends are not an annuity, especially during the depths of a recession with 11% of mortgages and 17% of SME loans on deferral, and with 25% of the population returning to lockdown.

Lots of moving parts with these results

Other considerations: (1) NIM – will benefit from mortgage repricing, cheaper shortterm funding and deposit costs offset the impact of rate cuts and loan mix?; (2) Trading income – may spike higher as seen with global banks; (3) Fee income – impacted by lower activity and waiving merchant fees; (4) Elevated costs; (5) Will credit growth forecasts get downgraded as Australia enters a deleveraging cycle?

Valuation appeal but macro concerns likely to override near term

Overall, we expect this reporting season to provide significant insights but little clarity on the outlook. We anticipate a renewed wave of charges in FY21E as the full impact of the recession is felt. This leads to a 'W'-shaped earnings recovery. We believe the linchpin to the banks' performance will be Australia's small businesses (which may drive unemployment and house prices) as well as the level of ongoing Govt policy stimulus.
Valuation appeal so long as you ignore profits:

The age of extracting rentier returns from outsized assets are over.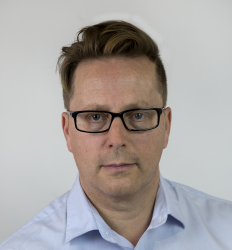 Latest posts by David Llewellyn-Smith
(see all)